trademark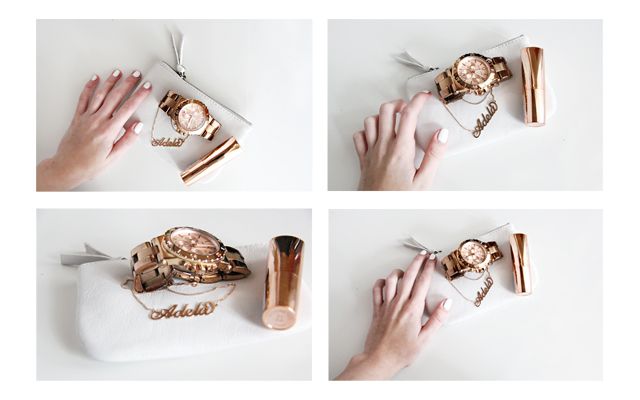 it's the little things and details that are your trademark and help you define your style infront of the others. it makes me smile, when the surrounding people notice those tiny things and relate them to me. one day, Barb noticed that i've got nails painted red. "you're not wearing white nailpolish? weird!", she claimed. it was. or when Loli tagged me in one of her Insta pics from Diesel Black Gold AW13 show featuring a total white leather look and commented "you would've loved that!". i would. or when i got the rose gold lipstick from Sandra and she said "i know you'd love it for the packaging!". oh well i do indeed.
those are my little trademarks. white nails, white leather and rose gold accents. what are yours?


jsou to maličkosti a drobné detaily, které se postupně stávají jakousi vaší ochrannou známkou a definují váš styl před ostatními. a rozhodně to potěší, když si jich vaše okolí všimne a pak si je s vámi spojuje. Barb si nedávno všimla, že jsem měla červené nehty. "ty nemáš bílej lak? to je divný!", prohlásila. a bylo. nebo když mě před pár dny Loli označila na jedné z jejích Insta fotek z přehlídky Diesel Black Gold AW13, na které byl zrovna komplet jenom z bílé kůže, a okomentovala jí "to by bylo pro tebe!". to teda bylo! nebo když jsem dostala tuhle rtěnku od Sandry a ta řekla "bylo mi jasný, že se ti bude líbit hlavně obal!". jasně, že líbí!
takže tohle jsou takové mé malé ochranné známky. bílé nehty, bílá kůže a akcenty růžového zlata. co jsou vaše?



COS white leather purse | Rimmel white nailpolish | IQ nude (no. 21) lipstick | BPJ personalized 'Adela' necklace | Michael Kors chronograph watch