London calling


i always love the vibe and the feeling you get when you are in a new city. suddenly you feel absolutely overwhelmed with inspiration coming from all the aspects of the new enviroment; the interesting people, the different architecture, new shops, new restaurants... it's all very exhausting (especially if you only have two days to soak it all up) but in the best possible way.
this is the casual outfit from the airplane and i can't even say how much appreciated this long coat has been once again. it might have been the best decision i made while packing for this trip, London is always a bit tricky with it's always-changing weather. make sure you stay tuned because F&F has truly organized a wonderful programme for us and i have so many photos to show you!


miluju ten pocit, když jste v nějakém cizím městě a absolutně vás přepadne a pohltí inspirace, která je všude kolem. sálá to ze všeho; ze zajímavých lidí okolo, z odlišné architektury, z nových butiků, nových restaurací... je to šíleně vyčerpávající (obzvlášť, když máte jenom dva dny na to, to zase celé nasát), ale je to to nejpříjemnější vyčerpání vůbec.
tohle je hodně pohodlný outfit z letadla, a myslím, že vám nemusím říkat, jak moc jsem byla šťastná za volbu kabátu a že jsem si ho nakonec vzala. nejlepší rozhodnutí, Londýn je přece jen trochu nevyzpytatelný se svým neustále-se-měnícím počasím. těšte se na další články, F&F pro nás opravdu včera a předevčírem přichystalo skvělý program a já mám ještě spoustu fotek, která vám musím ukázat!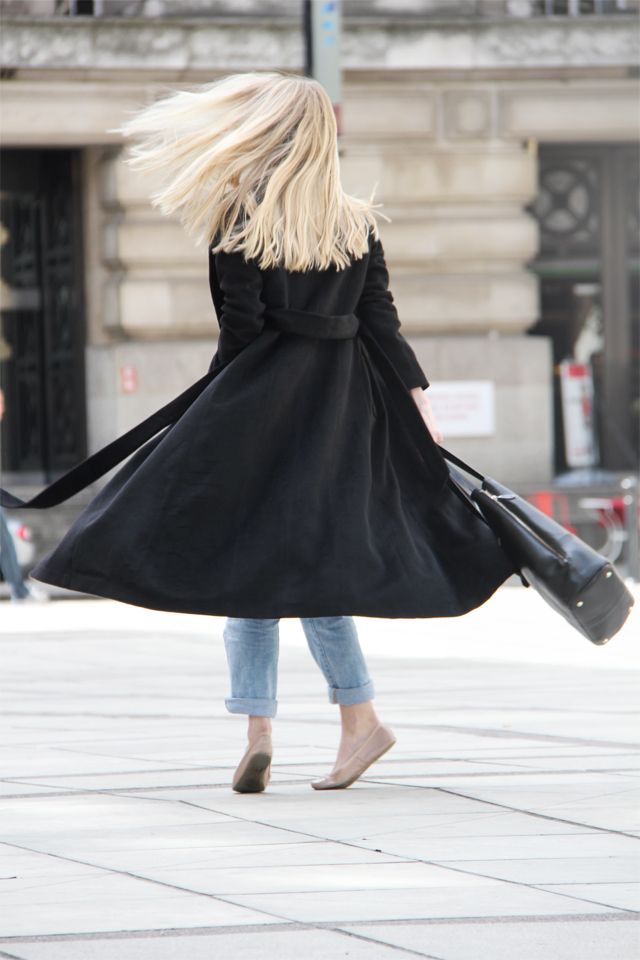 Zara boyfriend jeans | Topshop nude ballet flats | ASOS V-neck tee | Sheinside coat | Michael Kors chronograph watch | Chanel necklace | Escada sunnies