F&F AW13


there certainly is something to looking at London from the above with a glass of bubbly in hand and with few rays of sun trying to fight the clouds. especially, if this is your very first time at London Eye itself. experiencing London with F&F altogether was even more special. taking off from London Eye to Somerset house in Harry Potter like white shuttle buses, we got to see the very wearable autumn-winter 2013 collection full of cobalt blue, burgundy and spruce green, punk elements with ombre faux-furs and combat boots, corsets and fishnet stockings, semi-transparent dresses and mainly lots of grey and graphic prints which were my personal favorite (on the coats).
the show itself was completely different from last year (see here) with less light effects, less music, less drama overall, not taking anything from the collection however. personally, i loved the sophisticated presentation much more. subtle white runway fitted just right together with the ambience of Somerset and rainy, yet still totally beautiful, London. see for yourself in the video at the end of this article.


něco na tom rozhodně je, dívat se seshora na Londýn se sklenkou bublinek v ruce a koukat na to, jak se sluníčko snaží probojovat skrze šedivé mraky. obzvlášť, když to je vaše premiéra na Oku. dvoudenní program v Londýně, který pro nás uspořádalo F&F, byl celkově plný velmi speciálních momentů. z London Eye se do Somerset house jelo v bílých, skoro harry-potterovských, autobusech, abychom tam mohli shlédnout velmi nositelnou kolekci podzim-zima 2013. byla plná kobaltově modré, vínové a smrkově zelené, punkových prvků se žíhanými a ombre kožešinami a vojenskými kozačkami, korsety, síťovanými punčochami, zároveň plná elegantních průsvitných košil a šatů a také plná šedivé a grafických potisků, které se mi zalíbily nejvíc (na kabátech).
přehlídka sama o sobě nebyla tolik barevná, osvětlená a ne tak dramatická, jako minulý rok (viz tady), ale samotné kolekci to nic neubralo. ba naopak. sofistikovanější přístup se mi zalíbil mnohem víc. jednoduché bílé molo na úrovni skvěle zapadlo do prostředí Somersetu a upršeného, a přesto naprosto úžasného, Londýna. přesvědčte se sami díky videu na konci článku.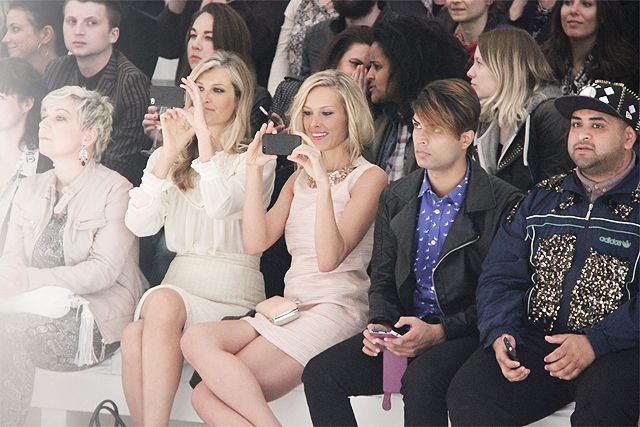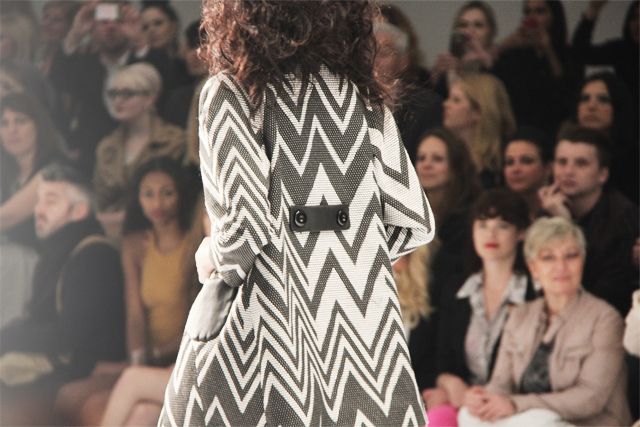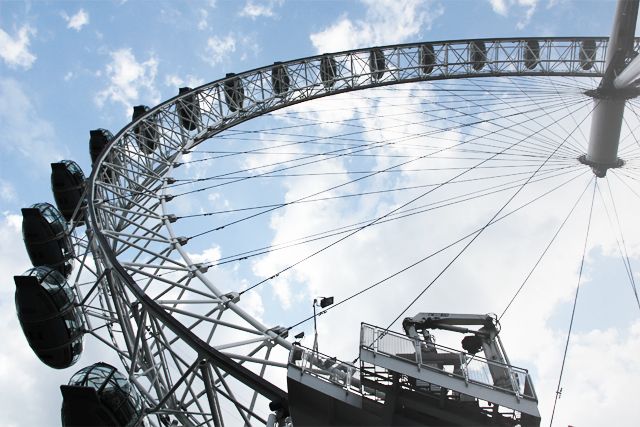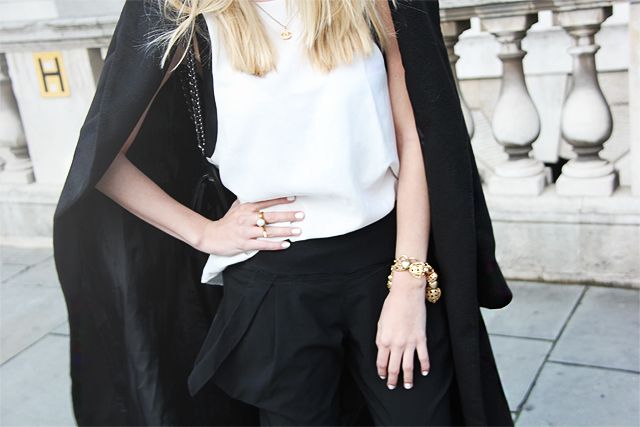 to see more of London and our second day, visit the other blogs of our dream team: Lucy, Simone, Pavlína and Nika.


H&M top | Prada vintage bag | Dolce&Gabbana lace-up heels | Chanel necklace | Antipearle ring