baroque bomber

it was love at first sight and purchase at first opportunity. on Tuesday - the first day - in Barcelona that is. but i'll make sure to overload you with information on that topic later (provocative hints on Instagram @adelachloe already).
now i'm off to enjoy the comfiness of my very own bed and acclimate to the fact, that i am no longer sitting on the rooftop soaking up sun with tapas in hand but sitting behind a window, watching pouring rain with big pile of notes next to me. having a rational reason to wear the bomber compensates a little.


byla to láska na první pohled a nákup při první příležitosti. tedy v úterý - první den - v Barceloně. ale k té se určitě brzy vrátím a zahltím vás informacemi a fotkami odtud (malé provokace na Instagramu pod @adelachloe).
teď si jdu naplno užít pohodlí vlastní postele a zkusit se probudit ze sna, kde jsem se nahřívala na střeše hotelu s tapas po ruce, do reality, kde sedím za oknem, venku naplno prší a po ruce mám leda tak miliardu zápisků. mít racionální důvod, nosit venku tuhle bundu, mi to trochu kompenzuje.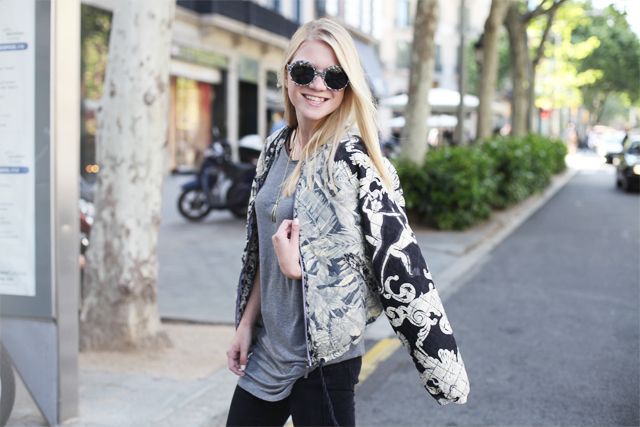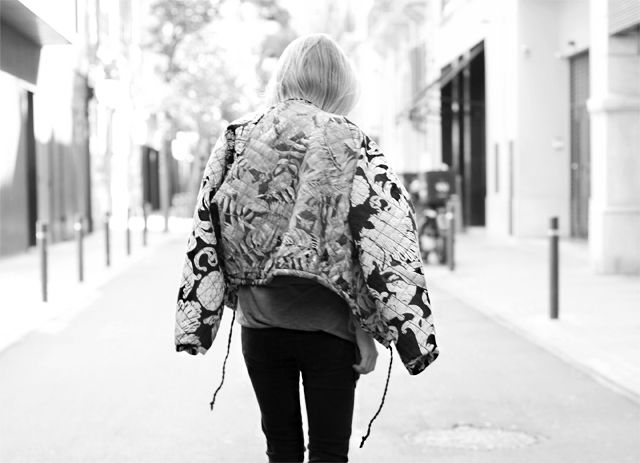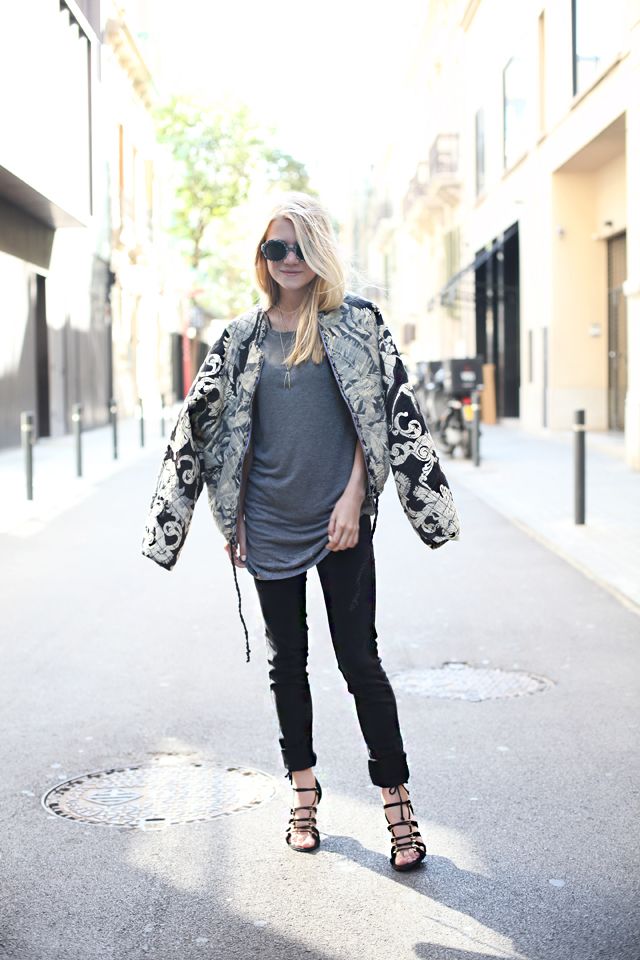 H&M trend bomber jacket | H&M grey t-shirt | Dolce&Gabbana shoes | Mango wash-out jeans | Marc by Marc Jacobs necklaces | BPJ personalized necklace | Escada sunglasses
photos by the amazing Cup of Couple