GLAMGLOW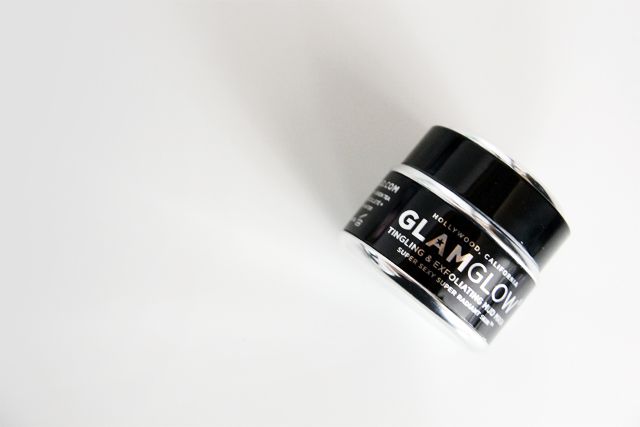 advertorial
i rarely do any cosmetic related posts and you shouldn't expect make-up tutorials from me anytime soon (or ever) but i decided to make a review every now and then, when a new product catches my attention and convinces me to stay in for the future. this time it's the GLAMGLOW exfoliating mud mask adored by the red carpet stars. the exclamations all over the packaging promise super sexy and super radiant skin after use and they are not far from the truth.
i put the mask on three times in two weeks and not only saw but mainly felt the difference on my skin. suddenly it was baby-like soft and i my skin-tone was visibly more even with red marks and dark spots removed. it was also much easier to put my usual make-up on after the procedure. the downside is perhaps the tingling right after you apply the mask and that it's, just like any other mud mask, not the best product for the very dry skin to use often. however, the tingling goes away right away and if you apply oil (i steal my mum's Beauty elixir from Yves Rocher sometime) or your favourite moisturizer cream (Clinique) after peeling off the mask, everything is fine and your skin feels glowy and fresh.
the mask consists of a clay (caolin) base from France and contains pieces of pumice and green tea. there are lot of other ingredients though, that make the mask smell very nice (even though i had to grow up to it). in just 10 minutes it works like magic and i can only recommend it!


málokdy píšu o kosmetice, a make-up tutoriálů se ode mě asi nikdy nedočkáte, ale rozhodla jsem se čas od času udělat recenzi nějakého nového produktu, který mě zaujme a osloví natolik, aby mě zajímal i dál. tentokrát je to GLAMGLOW exfoliační bahenní maska, kterou zbožňují hvězdy červeného koberce. nápisy na obalu slibují po použití "super sexy" a "super radiant" pleť a skutečně nejsou daleko od pravdy.
masku jsem během dvou týdnů nanesla třikrát a skutečně jsem nejenom viděla, ale hlavně cítila na pleti rozdíl. najednou byla miminkovsky hebká a tón pleti se mi skvěle vyrovnal - červené skvrny i černé tečky zredukovaly. velký rozdíl jsem tím pádem zaznamenala i při nanášení mého obvyklého make-upu, vše šlo snadněji. malou nevýhodou masky je ten pálivý / brňavý pocit hned po nanešení a také to, že pro velmi suchou pleť (která trápí mě), není vhodné bahenní masku používat moc často. nicméně pálení odezní po pár sekundách a suchost se dá také vyřešit, když po peelingu a odstranění masky pleť hydratujete pomocí svého oblíbeného olejíčku (občas kradu mamce Beauty elixir od Yves Rocher) nebo svého oblíbeného hydratačního krému (Clinique). pleť je pak rozjasněná a svěží.
maska má základ z jílu z jižní Francie a obsahuje kousky pemzy a zeleného čaje. kromě toho i spoustu dalších složek, které zaručují příjemnou vůni masky (na kterou já jsem si přece jen musela zvyknout). během pouhých 10 minut to funguje jako kouzlo, a já jí rozhodně mohu doporučit!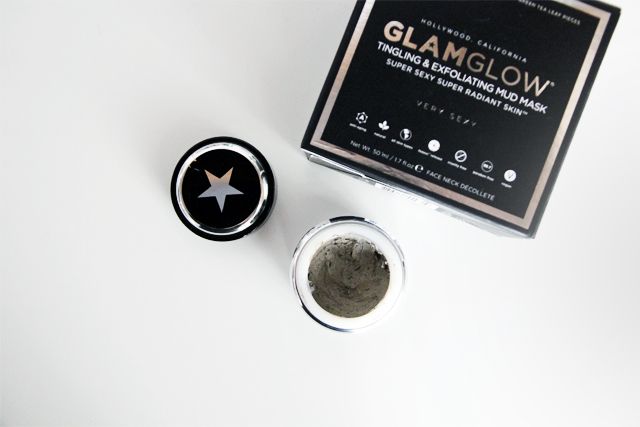 masku GLAMGLOW u nás koupíte v parfumerii Douglas za 1290Kč