denim & leather


when it comes to music festivals, all i think of fashion-wise is denim paired with leather. the perfect duo for singing and dancing during summer nights. with Topshop giving us the opportunity to pick an outfit from their recent festival spirit collection, that is exactly what i picked. the collection features all the festival elements you can think of: loose crop tops, fringed dresses, washed out denim, lace, paisley and aztec prints... so that everyone can choose. my decision was made easy: i picked the classic high-waisted denim shorts and the lightest silkiest tank top you can imagine in the same tone (which will look amazing on tanned body - working on it!). to toughen the whole look up a little, i chose the quilted biker jacket. put on a pair of ankle booties and some cat-eye sunnies and you're ready to go!
these photos were snapped on a windy beach in Miami so the best way was to go barefoot but i'll definitely let you see the total outfit later on since i am planning to visit some festivals myself. thinking about Open Air and Sziget. what about you?


když se řekne hudební festival, rovnou si představím džínovinu ve spojení s kůží. podle mě perfektní dvojka na zpívání a poskakování během dlouhých letních nocí. díky Topshopu, který nám umožnil vybrat si kompletní outfit z jejich festivalové kolekce jsem si přesně tohle duo mohla vybrat. kolekce má v sobě všechny festivalové prvky, které si jen můžete představit: volné krátké topy a korzety, šaty a cardigany s třásněmi, roztrhané džínové bundy a kraťasy, spoustu krajky, aztécké vzory... vybrat si tedy může uplně každý. já na to šla, překvapivě, zjednoducha: vybrala jsem si klasické džínové šortky s vysokým pasem a to nejlehčí, nejhedvábnější tílko, které si umíte představit. tón v tónu (který bude vypadat bezkonkurečně na opáleném těle - už na tom pracuji!). abych to celé trochu zdrsnila, vybrala jsem prošívanou koženou bundu. k tomu kotníkové botky, pár výrazných brýlí a je to!
tohle je focené na jedné z větrných pláží v Miami, kde jsem pochopitelně nejraději bosa, nicméně celý outfit vám určitě ještě ve vší parádě předvedu. plánuji navštívit (minimálně) Open Air a Sziget. co vy? také někam vyrážíte za muzikou?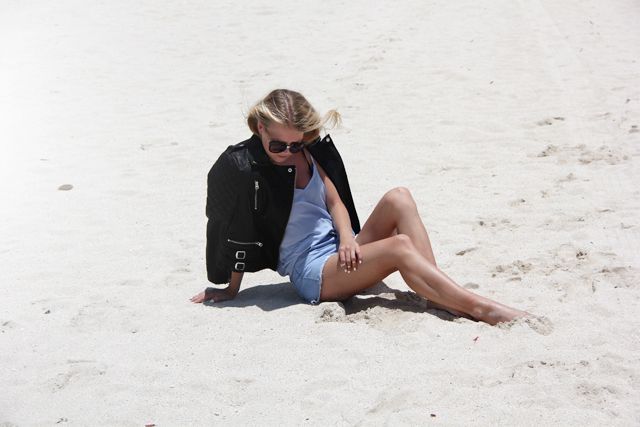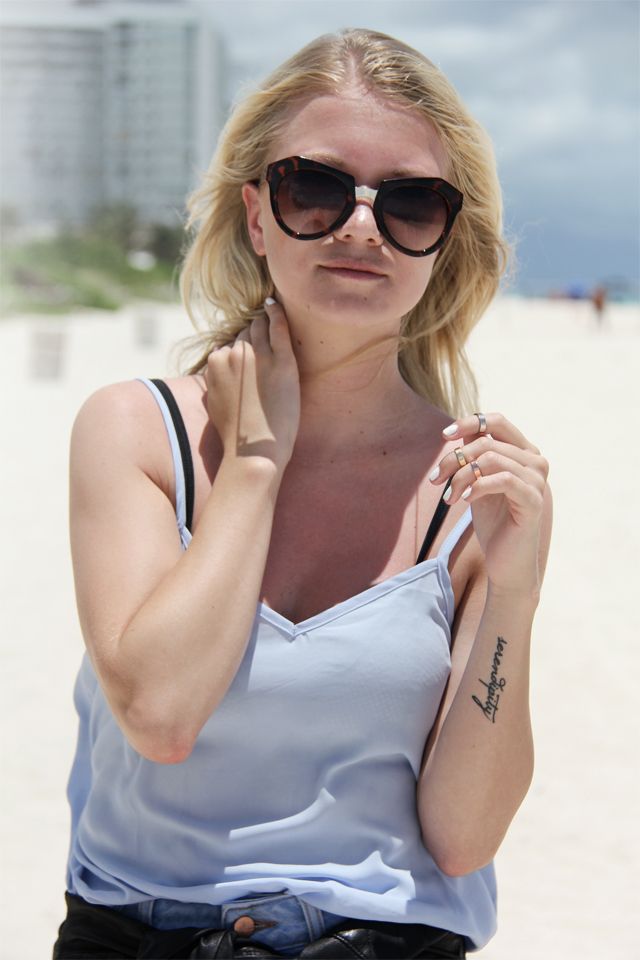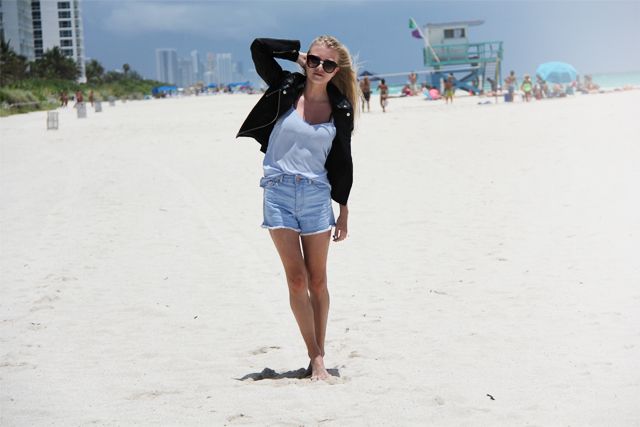 Topshop high-waisted shorts | Topshop strappy top | Topshop biker jacket | Topshop cat-eye sunnies | Topshop midi rings