new domain, new chapter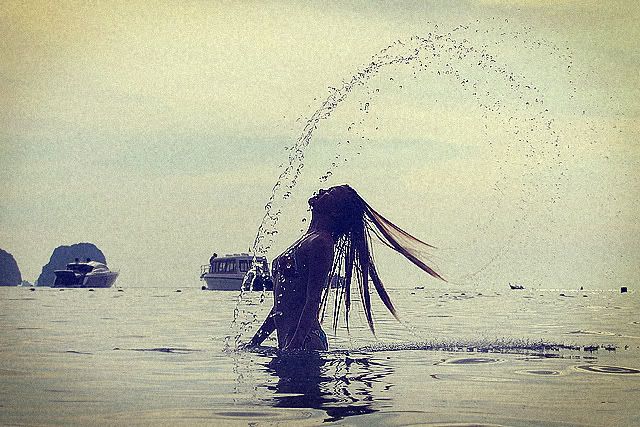 after few years of constantly changing the topics, purposes and addresses of my blogs i have finally settled. virtually.
i want to welcome all of you, my new, old, czech and international readers on the new domain INADEQUATECLICHE.NET, the spot where you'll be reading new articles and looking at photos by me from now on.
in the end i am at the point where i know what i want to do & i am actually making it happen. i want to thank you for making me want to blog all these years and making it an important piece of my life. it's a cliché to say, an inapropriete, INADEQUATE cliché, but here it goes: without you all lovely readers behind those monitors i wouldn't be able, actually no, i wouldn't want to do all this that makes me realize what i love and what makes me happy.
but here i am. after few days of fighting with databases, fighting with .php files & fighting with Wordpress i am here, at my imaginary doorstep happily opening those imaginary doors to my new home.
WELCOME!

po několika letech nepřetržitých změn témat, důvodů a adres mých blogů jsem se konečně usadila. virtuálně.
chci vás všechny, mé nové, staré, české i mezinárodní čtenáře přivítat na nové doméně INADEQUATECLICHE.NET, místo kde od nynějška budete číst všechny nové příspěvky a koukat se na mé fotky.
nakonec se to přece jen povedlo a jsem si jistá tím, co chci dělat a skutečně to uvádím ze sna v realitu. chtěla bych vám poděkovat za to, že mě takhle hezky "nutíte" neustále blogovat všechny ty roky a děláte tak blogování důležitou části mého života. je to opravdu klišé, nevhodné, NEADEKVÁTNÍ klišé co řeknu, ale: bez vás všech milých čtenářů za monitory bych nikdy nebyla schopná, ne, vlastně bych ani nechtěla dělat tohle všechno a uvědomovat si tak, co mě baví a dělá šťastnou.
ale je to tady. po několika dnech bojů s databázemi, bojů s .php soubory a bojů s Wordpressem jsem tu, na imaginárním prahu vesele otevírající imaginární dveře do mého nového domova.
VÍTEJTE!


with my new domain i've also established a FACEBOOK page and a TWITTER account so make sure you join and follow me!
don't worry about BLOGLOVIN' - all of you followers will be transfered automatically by the admins of Bloglovin.

s novou doménou jsem také založila FACEBOOK page a TWITTER account tak si mě nezapomeňte přidat!
nebojte se ohledně BLOGLOVIN' - všichni co mě sledujete budete automaticky přesměrováni adminy z Bloglovinu, už jsem jim psala.