pleasant throwback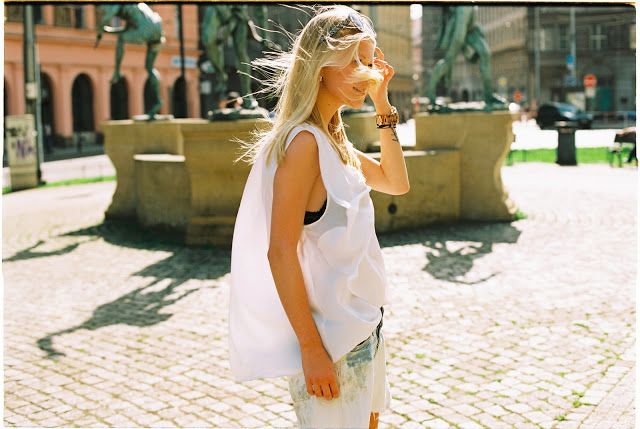 Ph/ Marika Majorova
Wearing top by H&M, shorts by H&M (DIY), sandals by Zara, chronograph watch by Michael Kors and sunglasses by Escada. _

Before I completely disappear in boots and sweaters, here's a lovely throwback (hey, they don't call it #throwbackthursday for nothing) to one pleasant afternoon spent shooting with the sweet & talented Marika from Tonbogirl. These photos were shot during a unique hot day back in May and I love their radiating atmosphere. I sort of miss it but it's good to be back to slight layering.


Než kompletně zmizím ve velkých svetrech a kozačkách, je tu malé vrácení v čase (ne nadarmo se čtvrtek označován jako #throwbackthursday, ne?) k jednomu příjemnému odpoledni, kdy jsme se sešly s milou & talentovanou Marikou z Tonbogirl. Fotky vznikly během toho ojedinělého horkého dne už v květnu a mám je hrozně ráda pro jejich sálající letní atmosféru. Ta mi chybí, ale na druhou stranu jsem docela ráda, že jsme se mohli vrátit k lehkému vrstvení.