man up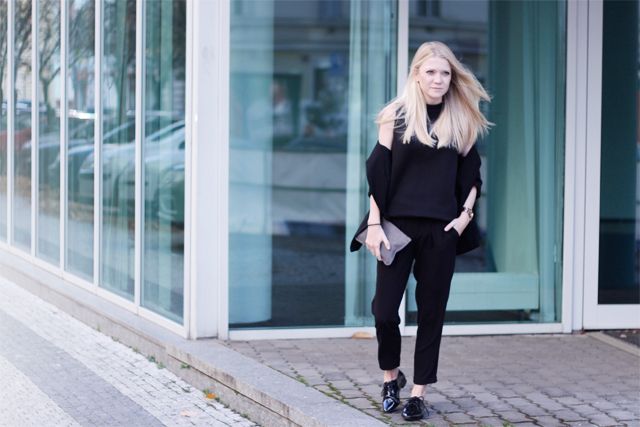 Ph/ Zuzana Drachovska
Wearing neoprene turtleneck dress worn as a top by Zara, pants by Guess, shoes by Baťa and leather clutch by NUBU. _


There is something absolutely great about a monochromatic outfit, especially a total black one. It gives so much time to focus on the things perhaps more important than colour (at least to me, that is).
And P.S. I can't get over manly shoes yet!

Na monochromatických outfitech a především těch celočerných je skvělé hlavně to, že zůstává spoustu prostoru a pozornosti na jiné, možná důležitější (?) věci. Třeba texturu, materiály, střihy a proporce.
A P.S. Pánský styl a pánský styl bot mě momentálně velmi baví!