mossy hat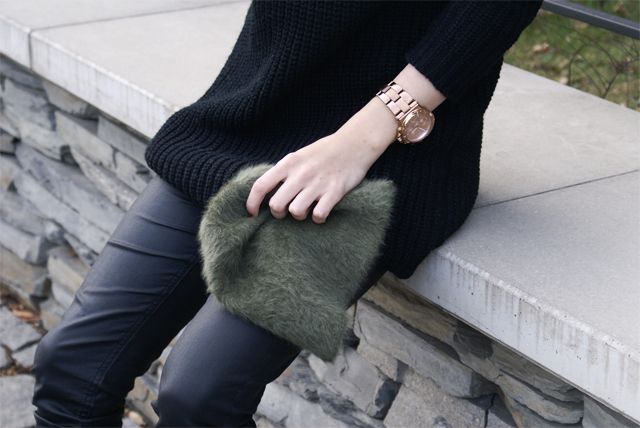 Ph/ Lucie Dejmkova
Wearing angora hat by H&M. _

To update you outfit wise, but not too much, here is what I've literally been doing to save time lately. Monochromaticity, heavy knit and an interesting accessory is a slightly predictable pattern in my closet at the moment. Absolutely love this fuzzy hat but I am expecting one of my male friends to go up to me and ask: "Hey, what's that moss doing on you head?" soon. Just so you wait and see.
P.S. Stay tuned, Christmas giveaways heading your way!


Abych vás zase (trošičku) updatovala, co vlastně nosím, tady je denní kombinace, když opravdu potřebuji z bytu vyletět. Monochromatičnost, silný svetr a něco zajímavého do ruky nebo na hlavu, takových kombinací ze skříně momentálně tahám hodně. Tuhle chlupatou čapku jsem si naprosto zamilovala, ale jen čekám, když za mnou přijde některý z mých kamarádů s otázkou: "Co to sakra nosíš za mech na hlavě?". No uvidíme.
P.S. Brzy se vraťte, čeká na vás pár vánočních soutěží o super dárky!