photoshoot backstage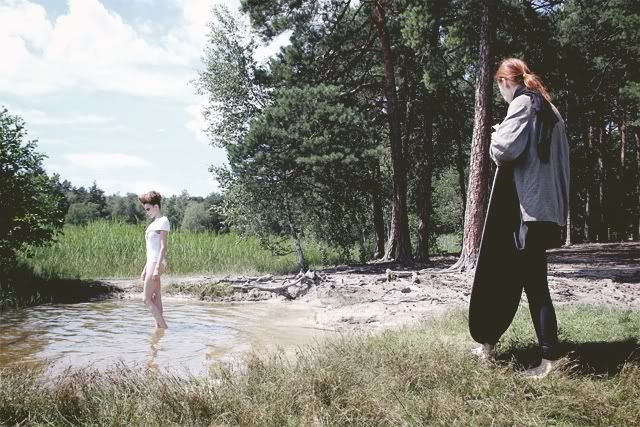 aka my first styling experience.
thanks to Olga [and partly thanks to Sandra] i had a chance to attend the shooting of a editorial for MDLS.cz.
once the photographer Irena Jonášová told that the topic will be "Water" and send m some inspirational photos, i started looking for ideal garments and sending tons of emails and messages to tons of czech young designers. in the end we had few pieces from Z. Imreczeova, H. Bukackova and K. Vodochodska and of course Jane Bond to whom i thanks with all my heart!
you can read about our day spent in gorgeous location and about the whole process of a fashion shoot here therefore i will just write down some key or funny moments i remember from the photoshoot and my overall opinion.

aneb má první zkušenost se stylingem.
díky Olze [a z části také Sandře] jsem měla možnost zúčastnit se focení editorialu pro MDLS.cz.
hned jakmile mi fotografka Irena Jonášová řekla, že tématem bude "Voda", a poslala mi inspirativní fotky, začala jsem hledat ideální modely a psát tisíce emailů a zpráv tisíci českých mladých návrhářů. nakonec jsme měli zapůjčené kousky od Z. Imreczeové, H. Bukáčkové, K. Vodochodské a jak jste jistě poznali také Jane Bond, kterým chci ještě jednou moc poděkovat!
o našem celém dni si již můžete přečíst tady, proto tu ode mě budete mít jen pár útržků, poznatků, vtipných momentů, které si pamatuji a vůbec můj názor na celé focení a výsledek.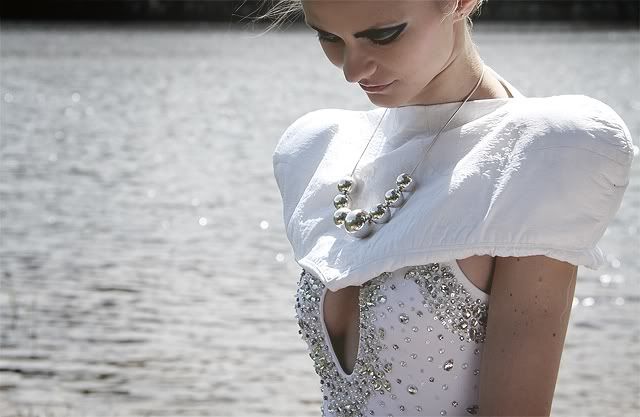 for the hundredth time i realized how great and devoted S. is. due to our bigger team (2 models) we wouldn't fit in just one car. guess who offered himself as a second driver for the day.
po sté jsem si uvědomila, jak skvělý a oddaný je Š. kvůli většímu týmu (2 modelky) bychom se nevešli do jednoho auta. a hádejte kdo se sám nabídl jako druhý řidič na celý den?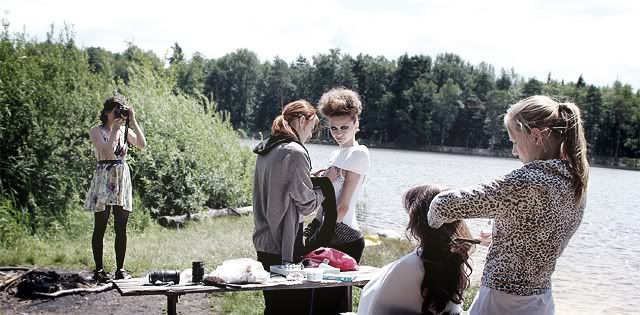 in the end, i don't think he minded though. in one moment, he had his car literally full of girls (2 models included).
myslím ale, že nakonec mu to ani tak nevadilo. v jedné chvíli měl auto doslova plné holek (včetně 2 modelek).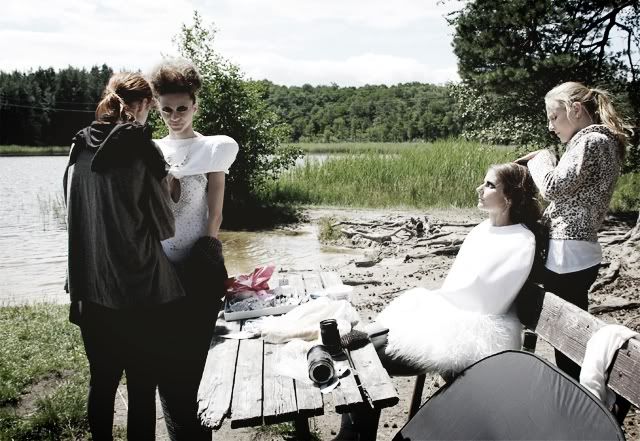 i knew photoshoots last long. but i had no idea we will be spending almost 12 hours near the lake. good thing we had enough food with us (thanks O.) & that the location was beautiful!
věděla jsem, že focení trvá dlouho, ale ani náhodou jsem netušila, že u rybníku strávíme skoro 12 hodin. ještěže jsme spolu měli tolik jídla (díky O.) & lokace byla tak krásná!
i love the feeling of learning new things i enjoy learning.
miluju pocit při učení se nových věcí, jejichž učení si náramně užívám.
even when you think you have simply too much clothing and jewellery with you, in the end you can always think of something you forgot to bring, tha would fit perfectly for the styling.
i když si myslíte, že máte oblečení a doplňků až moc, nakonec je stejně něco, co jste zapomněli a ke stylingu by to sedělo perfektně.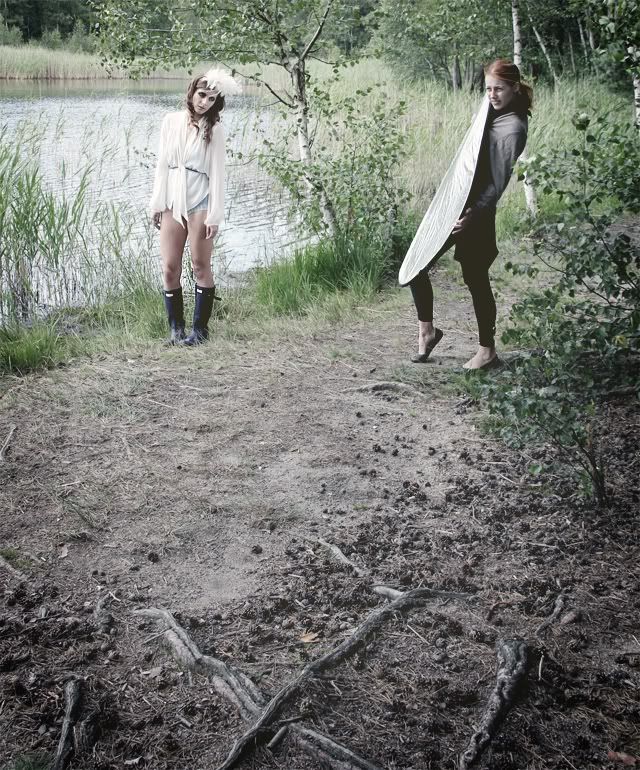 and yes, Pilsen's got about 4 streets in total (no offense) but us, citizens of Prague, manage to get lost anyway.
i když má Plzeň dohromady asi 4 ulice (bez urážky), my pražáci se v ní stejně umíme dokonale ztratit.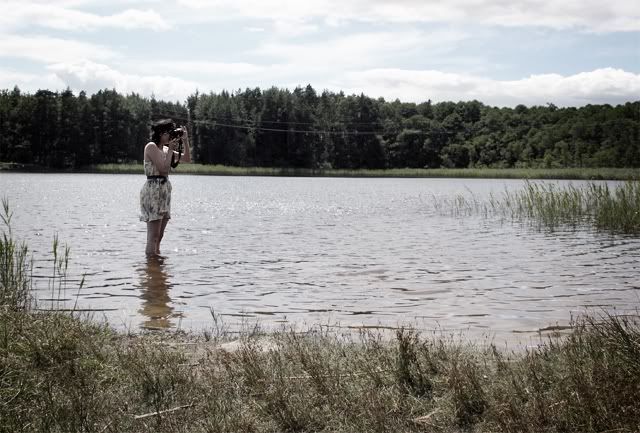 you can see the result of the shoot here. do you like it?
i definitely do! it's a pity that there has to be such a small selection of photos (trust me, there were so many perfect ones that I. shot that day), i can imagine the dilemma Irena had while choosing them. the pictures have some vibe in them, something that makes you look at them over and over again.
as for me, they maybe seem a bit too artistic or mystical. of course that's not a bad thing! it's just me - in fashion editorials i prefer the main element to be the fashion which is missing a bit to me here. (but maybe it's just my tiny "stylist-ego" talking .))
overall i am happy for the result & glad i could be part of such an exciting experience.

výsledek focení můžete vidět tady. líbí se vám?
mně rozhodně jo! je tedy škoda, že se musel udělat tam malý výběr fotek (věřte mi, že perfektních I. ten den nafotila dost), můžu si představit ty dilemata co Irča měla, když je vybírala. líbí se mi, že mají náboj, něco co vás nutí se na ně koukat znovu a znovu.
za mě mi možná připadají moc umělecké nebo mystické. to samozřejmě není špatně! jen pro mě je u módních editorialů právě móda hlavních elementem a to mi tu trochu chybí. (ale možná to je jen mé nové "stylist-ego" co chce vidět vidět víc oblečení .))
sečteno podtrženo, jsem šťastná z výsledku & moc ráda, že jsem mohla být součástí tak skvělé zkušenosti


a backastage video, enjoy! / backstage video, užijte si ho!