spotted / Michael Kors make-up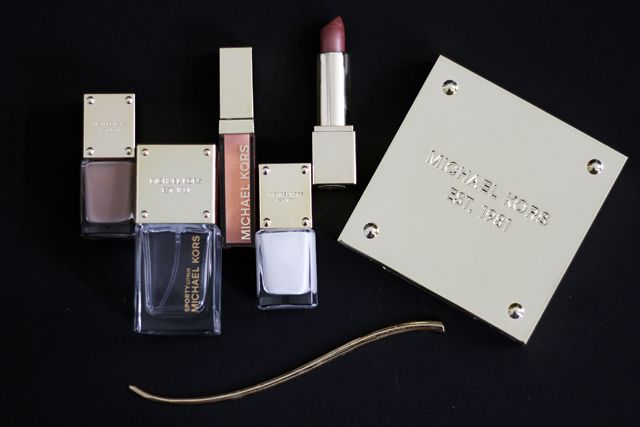 Ph/ by me _
I am no beauty buff and my collection of cosmetics is probably a completely boring set. Except for one thing. Packaging. Unlike people, beauty products get on my radar because of how they look from the outside rather than the inside. Yes, I judge by the cover. Packaging gets me everytime. E-ve-ry single time!
Michael Kors did an AMAZING job with the luxurious looking gold plates and the whole collection, which hits the Sephora stores in May (in CZ), is worth buying just as a decoration for your apartment. But to be fair, it works perfectly as a decorative make-up too. I fell head over heels for the 'Sporty collection' you see above, which consists of all the great Cali bronze and soft (non)colours I love to wear. That bronzer is what keeps my vacation mood going!
Nejsem blázen do kosmetiky a přesto se mi sbírka poměrně rozrůstá. Kvůli balení. Narozdíl od lidí, kosmetiku mi nedělá problém soudit jen podle toho, jak vypadá zvenku a ne jak funkční je uvnitř. Krásné balení mě dostane pokaždé. Po-kaž-dé!
A Michael Kors udělal sakra dobrou práci s jeho luxusně vypadající, zlatou a zbrusu novou kosmetickou řadou, která se v Sephorách po Česku začne objevovat od května. Ty produkty stojí za to koupit i jen jako dekoraci do bytu. Ale abych byla fér, i jako dekorativní kosmetika poslouží báječně. Zamilovala jsem se konkrétně do 'Sporty collection', které je plná Kalifornského bronzu a těch mých jemných (ne)barev. Ten bronzer je to jediné, čím si udržuji dovolenkovou náladu!