giveaway / VIP tickets to FCUK fashion show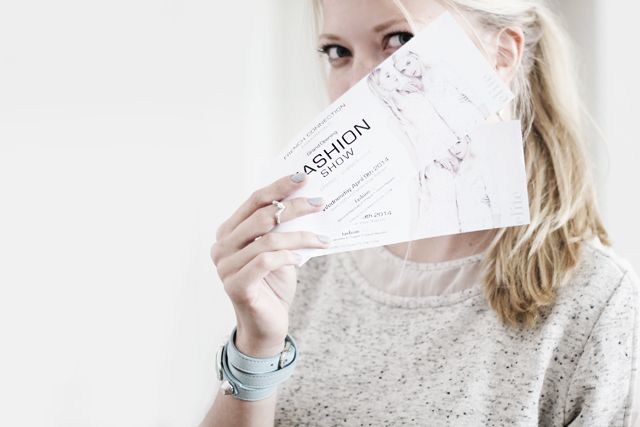 You might have noticed it either on my Instagram OR on the blog that French Connection - originally British, now global, brand - has finally found it's way into the Czech republic. It's a brand that clashes the provocative and cheeky with elegant - doesn't that sound like fun? Top that with materials I'd spend a day pawing and you have the perfect new store to look out for!
AND we have a surprise for you! Since their first fashion show in Prague takes place this Wednesday 9th from 8pm, I have teamed up with FCUK and we're giving away 2 VIP TICKETS to the event. Both are +1, so you can take a friend along and enjoy a wonderful evening full of gorgeous clothes and amazing programme in the, also recently opened, Fashion club. Exciting?
So go participate! Like FCUK CZ Facebook page, write down a comment with your email in it and keep your fingers crossed! Two winners will have the chance to pick up their VIP tickets at the store on Wednesday! Looking forward to see you!


Lišky Bystroušky si možná už všimly na Instagramu nebo na blogu, že - původně britská - značka French Connection si konečně našla cestu i do Česka a minulý rok otevřela svůj první obchod v Praze v OC Arkády. Kombinuje lehce provokativní a přidrzlé prvky s elegantními a jejich materiály bych klidně osahávala celý den. No nezní vám to super? Rozhodně nový přírůstek, který stojí za to omrknout!
A máme pro vás překvapení! Protože se tuto středu 19tého od 20hod. od večera koná jejich vůbec první přehlídka, rozhodli jsme se spojit síly a dvěma čtenářům či čtenářkám dát možnost vyhrát VIP vstupenku na tuto akci. Je to +1, takže s sebou můžete přibrat doprovod a společně si užít krásný večer v obležení krásného oblečení v, také nedávno otevřeném, Fashion Clubu. Zní to zajímavě?
Zúčastnit se je jednoduché! Stačí, když dáte Like FCUK CZ Facebookové stránce, do komentářů napíšete svůj email a budete si držet palce! Dva výherci si své vstupenky budou moci vyzvednout ve středu na obchodě! Těšíme se na vás!