LV diary / Things to do in LAS VEGAS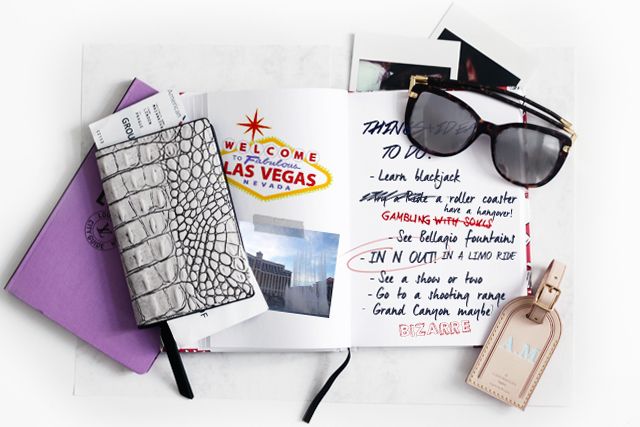 Ph/ by me
Foldable mirror lens 'Charlotte' sunglasses by Louis Vuitton. _
Finally got to sort the photos from my recent trip and so I am ready to show you more in a 2 part LV diary. Here's the first!
Our first stop was the fabulous, and rather bizarre, Las Vegas. A giant playground for adults is what it is and it holds all the kinds of crazy you could ever immagine. One doesn't really need a plan, since you bump into fun pretty much anywhere on the Strip but it's easy to lose focus and track of time, so we came prepared!
Konečně jsem se dostala k roztřízení fotek z mé nedávné dovolené a tak se také konečně dostávám k dvoudílnému LV foto-deníčku. Tady je ten první!
Začátkem naší cesty bylo magické, a také zcela bizarní, Las Vegas. Je to v podstatě obří hřiště pro dospělé a najdete tu všechny zvrhlosti i bláznoviny, co si jen dovedete představit. Plán ani není třeba, protože narazit na zábavu se dá skutečně na každém rohu. Ale protože člověk v opojení lehce ztratí pojem o čase i realitě, my jsme přijeli připraveni.
1/ Learn blackjack
When going to the center of gambling (the slot machines are there waiting or you just as you step out of the gate, I'm not even kidding) it feels kind of obligatory to gamble at least a little and lose some money just like that. Unfortunately, we didn't manage to learn blackjack in the end (yeah, watching the '21' movie doesn't help as much as I thought at all) but we did have a little round of roulette. And we did lose money just like that. I feel it has felt like fun just because we were drunk while doing so.
Když člověk jede do centra hazardu (hrací automaty vás vítají jen co vylezete z letadla, nedělám si srandu) je to skoro povinnost jít si zahrát alespoň jednou a jen tak si prohrát peníze. Blackjack jsme se bohužel nakonec naučit nestihli (škoda, že sledování filmu '21' nepomáhá tolik, kolik jsem myslela ani trochu), ale ruletu jsme si zkusili. A prohráli si peníze jen tak. Že to byla velká sranda přikládám tomu, že jsme při tom byli opilí.
2/ Ride a roller-coaster
I would classify myself as not a roller-coaster enthusiast and I'm okay missing this kind of fun most of the time but I am glad I've been dragged to the New York-New York one in Vegas as it is a must and it does feel amazing afterwards. (For not dying, you know.)
Označila bych se za důsledného ignoranta horských drah, a většinou mi vůbec nevadí, si takové srandičky nechat ujít, ale jsem hrozně ráda, že na New York-New York roller coaster ve Vegas jsem dotáhnutá byla. Je to potřeba a ten pocit po tom je úžasný. (Že jste stále naživu a tak.)
3/ See THE Bellagio fountains
The biggest one I've seen. Instant holiday feeling and looks beautiful both day and night. Btw. I really hope those ducklings in the lake just listened to Bocelli's 'Partiróóó' and left to a safe place with no water cannons nearby.
Největší zpívající fontána, co kdy jsem viděla. Hned vám dodá tu dovolenkovou atmosféru a stojí za to ji vidět ve dne i v noci. Mimochodem, doufám že ta káchňátka uposlechla Bocelliho 'Partiróóó' a odplavala někam do bezpečí. Mimo vodní děla.
4/ Try IN-N-OUT burger
You can't really skip that one if you're following ANYONE from California on Instagram and then you happen to be in the US. I do recommend a little nap by the pool afterwards.
Pokud na Instagramu sledujete někoho z Kalifornie, je vám jasné, že tenhle podnik nemůžete vynechat. Jinak jako byste ani nebyli v US. Po návštěvě vřele doporučuji 20 minutek oddychu u bazénu.
5/ Get a limo ride
A suprise from the amazing man, who has pretty much planned the whole trip, waiting for us at the airport. Hop on that ride, you're in Vegas afterall!
Překvápko od toho úžasnýho kluka, který vlastně naplánoval naprosto celý výlet, které čekalo na letišti. Přeci jen - je to Vegas!
6/ Go to a shooting range
Not being a gun person at all (though I know I seem like one), going to a shooting range wouldn't come up on my mind at all. Again, happy to have been dragged to that one. Fun, scary fun.
Zbraně mě nikdy nebraly (i když je mi jasné, že na to naprosto vypadám) a na střelnici bych nikdy nešla. Ale opět, ještě že mě tam měl kdo dotáhnout. Je to sranda. Strach nahánějící sranda.
7/ See a show or two
We only managed one in the end. And it was the ONE. After some head shaking and 'He's still alive?' exclamations, we booked tickets to see the David Copperfield show at MGM Grand! And even though the biggest magic trick to me still seems to be how there's absolutely no difference to his appearance 15 years later from his big boom, the whole evening has been truly entertaining and I loved seeing David's performance live. Totally recommended.
Show jsme nakonec stihli jen jednu, ale byla to ta pravá. Po pár nechápavých pohledech a otázce 'He's still alive?', jsme si u konciéře objednali vstupenky na show Davida Copperfield v MGM Grand. A i když mi doteď jako největší magický trik přijde to, jak se mu za těch 15 lt od jeho velké slávy na čele nezměnila jediná vráska, celý večer mě hrozně bavil a mám radost, že jsem Davidovy tríčky viděla i živě. Doporučuji všema deseti!
8/ Fly over Grand Canyon
Is what you can do by booking a helicopter trip while in Vegas. We missed out on that one due to a full hangover day (which is kind of on the 'things to do in Vegas list' too) but I am definitely saving that for the next time, I am there.
Je možné si objednat výlet helikoptérou a přes Grand Canyon přeletět. My to bohužel trochu propásli, protože jsme zrovna měli den nabitý kocovinou (což je ale ve Vegas taky vlastně povinnost), nicméně příště si přelet rozhodně ujít nenechám.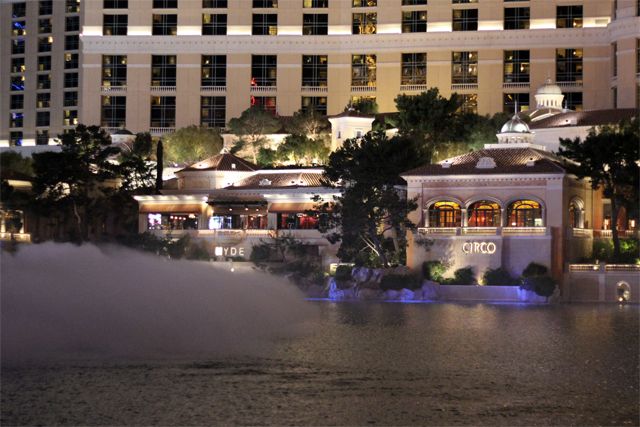 Has any of you been in Vegas? What activities would you recommend? For more photos head over to #inadequateinVegas.
Byl někdo z vás v bláznivém Vegas? Co byste ještě doporučili? Více fotek najdete na #inadequateinVegas.