staring back at me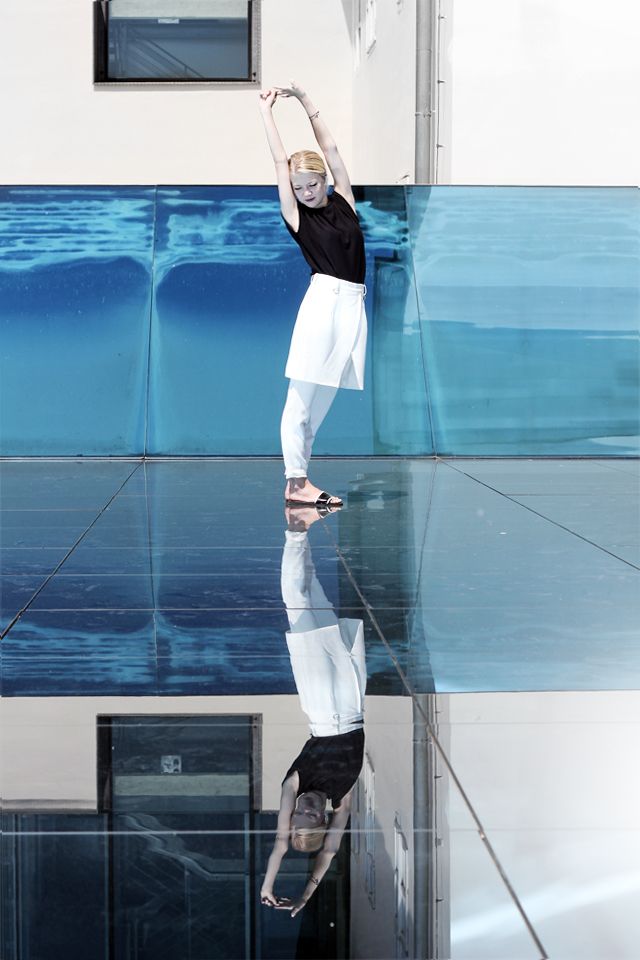 Ph/ Zuzana Drachovska
Wearing top by Zara, wrap trousers by FrontRowShop, earcuff by FrontRowShop, bracelet by ANTIPEARLE and pool slides by Zara. _

Take this as shameless continuation of the JT excitement wave, striking social media this week, by chosing Mirrors as a backdrop for these photos. Shamelessly continuing with wearing only black and white, too, but I could easily call that a #JTinspiration aswell, couldn't I? Count me in as a big fan of the Justin Timberlake and monochromatic genius Neil Barrett black and white collab.


Mirrors. Berte to jako vyjádření poklony před výkonem JT-ýho v Praze. To, že byl skvělý, zahltilo snad všechny sociální sítě a nemohli jste uniknout, ani pokud jste na koncertě nebyli. Byli jste? Kromě samotného Justina mě baví i jeho spolupráce se skvělým a monochromatickým Neilem Barrettem, protože odteď můžu všem mým černobílým kombinacím říkat #JTinspiration.