When in Copenhagen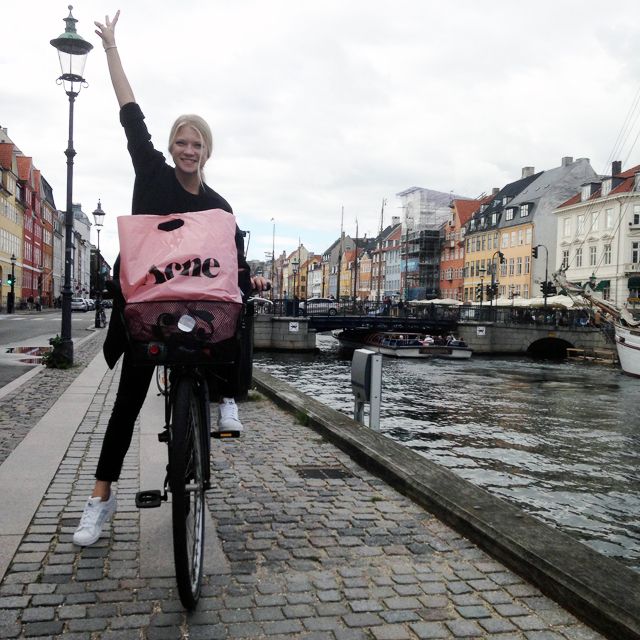 Ph/ by me _
My initial excitement stays. It's not difficult to fall in love with a city which his own residents adore and you can feel it. After all, Danish are the happiest nation. Copenhagen is full of smiles, full of cosy cornes and overall laid-back atmosphere with a stylish undertone. Despite the small size and the cold, I wouldn't mind living in a city like this. I can already picture it: my apartment full of HAY and Muuto furniture and Normann Copenhagen chandeliers, my closet full of Ganni, Designers Remix and Stine Goya and my total white bike parked in the hallway. Oh what a dream.
Moje počáteční nadšení nezmizelo. Vlastně není ani tak těžké propadnout městu, jenž sami obyvatelé tolik milují. Přeci jen jsou Dánové ten nejšťastnější národ. Kodaň je plná úsměvů, útulných míst a celkově uvolněné město se stylovým podtónem. Nehledě na to, jak je pidi a jaká tam musí být v zimě zima, hned bych tam šla bydlet. Mám to před očima: byt plný nábytku od HAY a Muuto a lustrů Normann Copenhagen, skříň naplněná Ganni, Designers Remix a Stine Goya a moje bílé kolo zaparkované před dveřmi. Sen.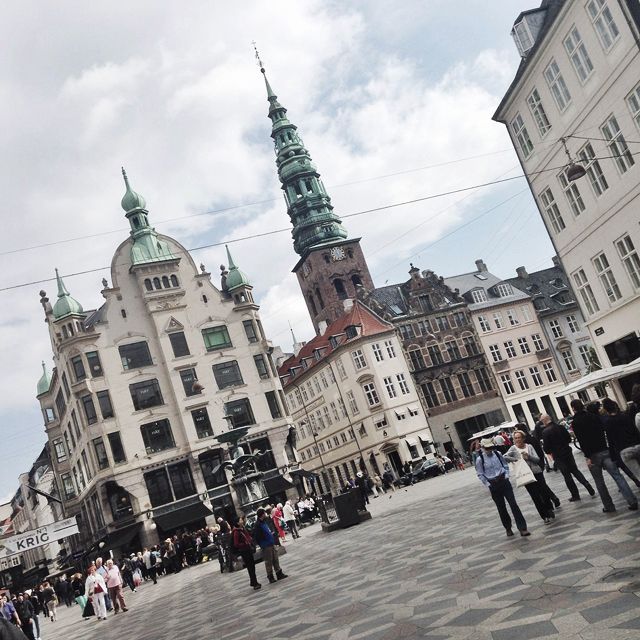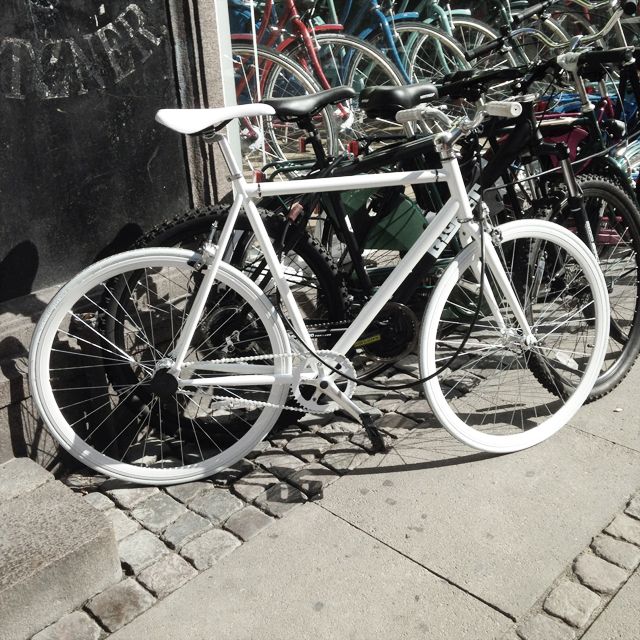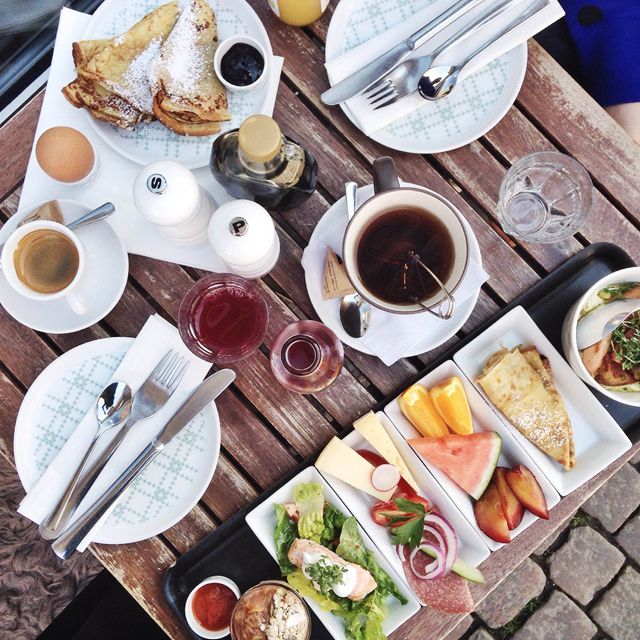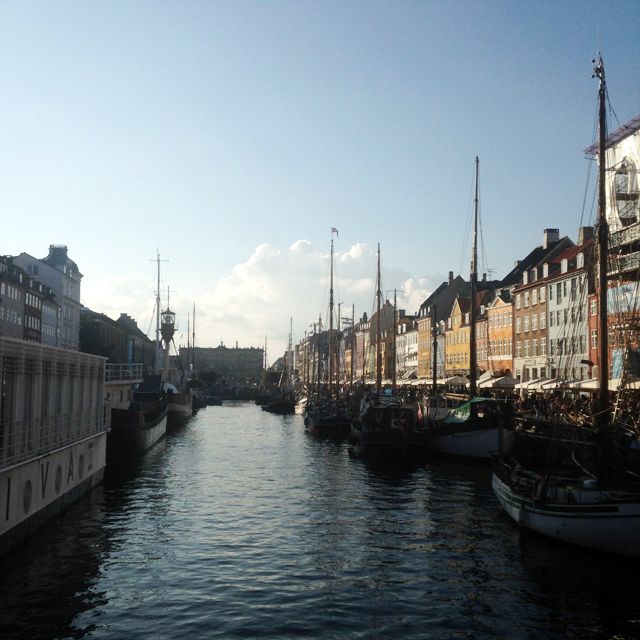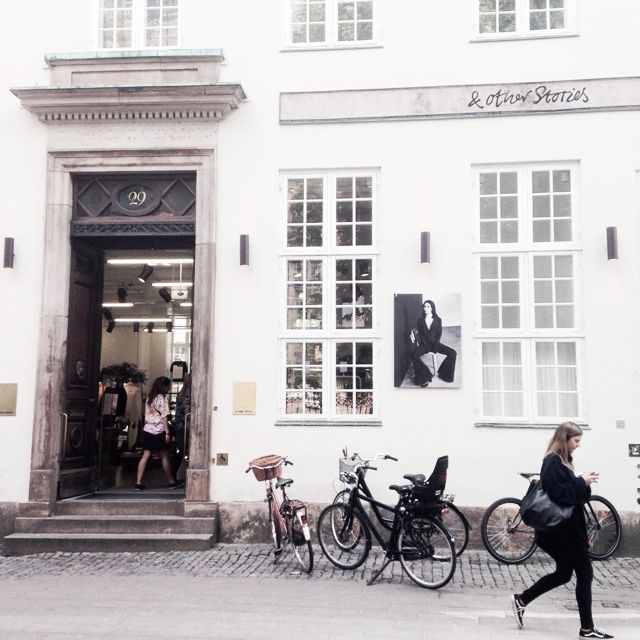 Been there, loved it
Atelier September, Gothersgade 30, Copenhagen
Cosy café with amazing flat white and stylish interiors. Supposedly also a grocery store & famous for their avocado on rye bread.
Melange de Luxe, Ravnsborggade 6, Copenhagen
Mostly second-hand boutique with lots of high-end designers and a great collection of new Equipment shirts for just about 100EUR.
Canteen, Nordre Frihavnsgade 52, Copenhagen
The perfect place for brunch! Large variety of organic food and oh-so-delicious!
Acne Archive, Elmegade 21, Copenhagen
My first time at the official Acne Studios outlet, pleasantly surprised with the discounts (mostly 50% and above) and the selection - also last season's clothing included. Clothing mainly in size 40, shoes 36.
Moss Copenhagen, Østerbrogade 108, Copenhagen
Apparently a well know Danish high-street brand. Lots of nice basics mixed with very up-to-trends clothes and accessories, all for very low prices.
Next time I want to see
Henrik Vibskov Boutique, Krystalgade 6, Copenhagen
Boutique of the young Danish multi-talent with avant-garde collections full of twisted fantasies and own universes.
Louisiana, Gl. Strandvej 13, Humblebaek
Modern art gallery outside of Copenhagen set in nature and overseeing Sweden. Recommended by everyone who hear I've been going there, unfortunately did not make it.
noma, Strandgade 93, Copenhagen
Copenhagen is full of Michelin-starred restaurants and this is one of them, ranked the best in the world. Beef tartar with ants anyone?