the knot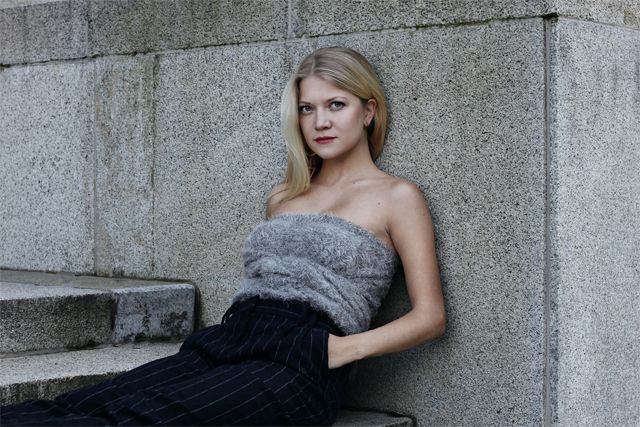 Ph/ Eduard Paulat _


Together with Edye & Martyn we celebrated last warming sunrays by shooting an editorial. I knew the camera was in good hands so the styling went on very easy swell, considering that this is all my closet and exactly what I wear at home at the moment - hefty knits and fuzzy socks. Oh, and my omnipresent white sneakers, of course. Ideal for fall, cuddly and warm.
And since I am trying to keep on with minimizing my closet (help me out a little?), this is how I intend refresh my knits this season. Play around with their purpose and knot them. Simple as that.


S Edyem & Martym jsme oslavili poslední paprsky společným editorialem. Protože mi bylo jasné, že fotky od Edyeho dopadnou dobře, nechala jsem styling hodně jednoduchý. Z vlastních zásob a vlastně přesně to, co tyhle dny nosím doma - tlusté svetry a chlupaté ponožky. Ve spojení s mými všudypřítomnými bílými teniskami, jak jinak. Přesně tohle je pro mě podzimní kombinace, mazlivé a hřejivé oblečení.
A protože se pořád snažím zmenšovat obsah mojí skříně (nechcete mi pomoct?) a ne ho zvětšovat, hodlám si tuhle sezónu se svými svetry hrát. Nosit je jinak a uzlovat je. Jednoduché jak facka.