the aesthet
A picture means I know where I was every minute. That's why I take pictures. It's a visual diary.
- Andy Warhol

It must have been the 813th time when I had to spell down Inadequate Cliché, because no one ever heard it or understood it right, when I finally decided. I thought about it for a very long time. The name needed a change. The blog needed one. I didn't want to be "inadequate" or be a "cliche" anymore. I think I outgrew it. Instead, now the blog's name is finally appropriate. And perhaps easier to remember. The aesthete. That's how I got called time to time and how I feel about myself ever since puberty. I always liked to apprehense things visually instead of hearing them, I always noticed little details and photographed them in my mind, for later inspiration. I was this weird teenager, who was the only one without an actual playlist in her phone. Instead, I had a bunch of screenshots, pop art pictures and PS collages in it. And always a pack of scrapbooks in my bag. Remembering a favourite song for me was to write down it's lyrics into my notebook as my first calligraphy attempts.
I never capture moments with a melody in the background, with a specific smell or taste. I remember their aesthetic. And that is what I'll keep trying to post here. My visual diary. Beautiful places, that surround me, beautiful people that inspire me and beautiful moments seen through my camera lens, that will hopefully make you feel something. Okay. Enough with the Cliche(s) already. Here comes The Aesthet.


Muselo to být hláskování Inadequate Cliché po 813té, protože se někdo přeslechl či názvu nerozuměl, když jsem se konečně a definitivně rozhodla. Přemýšlela jsem o tom hodně dlouho. Jméno blogu potřebovalo změnu. Blog jí potřeboval. Už mě nebavilo být "inadequate" ani jakékoliv "cliché". Vyrostla jsem z toho. Teď má konečně blog jméno adekvátní. Estét. Tak mi sem tam někdo řekne a já si tak od puberty docela připadám. Vždycky jsem vnímala hlavně vizuální stránku věci, ve škole jsem radši koukala než poslouchala a naprosto nejraději vnímala detaily, které jsem si v hlavě fotila pro pozdější inspiraci. Byla jsem asi jediná puberťačka, která neměla v mobilu žádný playlist. Namísto toho jsem měla plnou pamět pop art obrázků, fotek, PS koláží a screenshotů. Zapamatování oblíbené písničky pro mě neznamenalo její přeposlouchávání, ale vypisování textů to notýsků a první kaligrafické pokusy.
Vzpomínky většinou nemám spojené s hudbou, vůní nebo chutí. Pamatuji si vizuální stránku. A takhle nějak to je a bude i tady. Můj vizuální deníček. Krásná místa, co jsou kolem mě, krásní lidé, co mě ispirují a spousta krásných momentů skrz foťák, které ve vás snad také něco vyvolají. Tak. Dost s tím Cliché. Odteď je tu The Aesthet.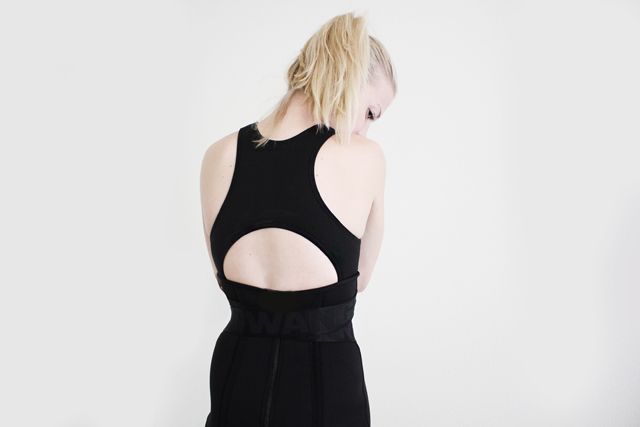 P.S. As for the technicalities: you don't have to re-like, re-subscribe or re-follow. My Facebook page will update, my Bloglovin' will retransfer and other things stay. If you feel like getting even more, you can always sign up to my newsletter!


P.S. Z technického hlediska: nemusíte znovu dávat like, follow ani subscribe. Facebooková stránka se o Vánocích přejmenuje, Bloglovin' se přesměruje a ostatní sítě zůstavají stejné. Jestli vám to ale nestačí, můžete se vždycky zapsat k odběru newsletteru.