detail / eyelashes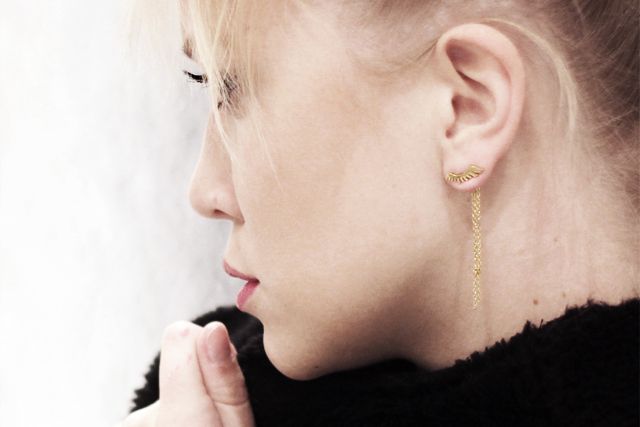 Wearing gold 'Lash chain' earrings by Nandel Paris. _


If there is a part of my body I'm particularly happy about, it would be my eyelashes. I'm not bragging when I say people stop to ask what kind of procedure I have used on them (it happened - cheers to that Italian lady), what kind of curler / mascara / extensions I use etc. They're curly, they're long and altough very light and blonde, I wouldn't change a thing. With a little help of either Hypnose by Lancome or Better than sex by Too faced, they're the perfect accessory. What is your favourite detail about you?


Jestli mám na sobě na sobě nějakou nejoblíbenější část, jsou to moje řasy. Nepřeháním, když řeknu, že mě kvůli nim občas zastavují lidé (no opravdu, zdravím paní z Itálie), aby se zeptali, co mám za prodloužení / řasenku / kleštičky... Jsou přirozeně dlouhé i natočené a i když jsou světlé a možná až moc jemné, neměnila bych. S trochou pomoci Hypnose od Lancome nebo Better than sex od Too faced jsou perfektním doplňkem ke všemu. Jaký detail na sobě máte nejradši vy?




P.S. How to you like my fringe alterego?
P.S. Jak se vám líbí moje ofinkové alterego?