colour attempt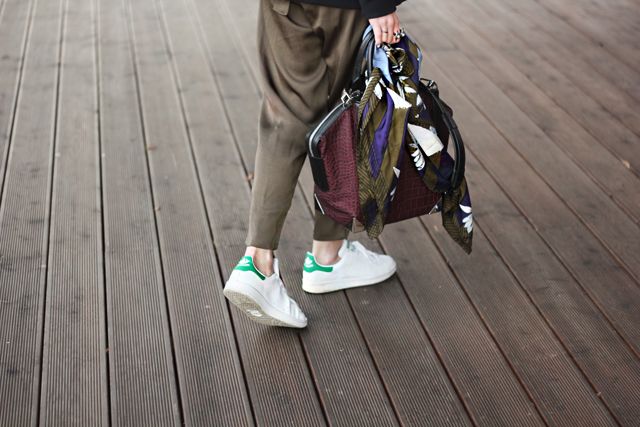 Ph/ Sandra Kisic
Wearing khaki jumpsuit by H&M, men's bomber by H&M, 'Emile' handbag by Alexander Wang, silk scarf by Kenzo and 'Stan Smith' sneakers by Adidas Originals. _

Last week was exceptionally sunny and warm, however my attempt to wear colours in winter ended up not so cheerful, with a flu and bed at the end of the week. I guess I should really postpone florals until proper spring then.

Minulý týden bylo tak hřejivé sluníčko, že mě vylákalo do na mě nezvykle barevné a veselé kombinace. Dojezd už bohužel tak veselý nebyl, takže jsem skončila v posteli s chřipkou, zahrabaná v peřinách. Kytičky a barvičky přeci jen raději nechám až na skutečné jaro.