stop by / HALK
AlexMonhart & BY MIST studio
Hálkova 2, Praha 2
Mon - Fri, 10am - 18pm


Ph/ by me _

It's always fun to see the backgrounds of a good product, to see from whom and where it came from. When it's a starting project and a young enviroment, it's even better. And when it's a double portion of that? Bingo. Alex & Pavlina, the creative minds behind two great start-up brands - AlexMonhart (a menswear brand, now with a new line of unisex backpacks) and BY MIST (a leather line of clutches) - welcomed me for a coffee in their newly joint studio, the HALK. And you're more than welcome to visit. What is now a multi-functional, student vibe office and atelier altogether might soon turn into a professional showroom, because once you get to meet these two, you know they are sure at what they want and they are ready to work for it. All the moodboards and inspiring quotes around the rooms are not just plain decoration, the brands have strict vision and concept. And I'm sure they're on their best way to success. After just a few months on the market, the brands are selling both online and at stockists like Leeda or Freshlabels, soon possibly heading to foreign countries too. Both girls are now preparing their new collections and I can't help but recommend you to visit their little creative hub too.


INSIDER TIP / Both brands offer made-to-measure service! Visit them, discuss your colour and/or material ideas and get your one of a kind personalized accessory. Just imagine how amazing would the 'Primus' backpack in white or the 'Meissa' clutch in baby blue look!


Vždy mě hrozně baví vidět zákulisí skvělého produktu, kde a jak vznikal. Když jde navíc o nějakou novinku z mladého prostředí, je o to zajímavější. A když jde o dvojitou porci? Bingo. Alex & Pavlína, šikovné hlavičky se super značkami - AlexMonhart (značka pánských doplňků nově s řadou unisex batůžků) a BY MIST (značka skvělých kožených psaníček) - mě uvítaly v jejich nově otevřeném společném ateliéru, HALK. A vy jste zvaní také. Co zatím působí zcela autenticky, jako milý, multifunkční, kreativní kancelář se dost možná brzy přemění v profesionální showroom, protože jakmile tyhle dvě poznáte, je vám jasné, že vědí co chtějí a jdou si sebejistě za tím. Inspirativní obrázky a citáty na zdech tu nejsou jen výkřiky do tmy, obě značky mají docela jasnou vizi i koncept. A to správně nastavené. Po teprve několika měsících působení už obě mají funkční e-shop a zároveň distributory jako třeba Leedu nebo Freshlabels, s plánem vyrazit i do zahraničí. V tuto chvíli pečlivě pracují na nových kolekcích a já vám nemůžu než doporučit, abyste se do jejich kreativního zázemí zašli podívat ( a něco si vybrat) také.


INSIDER TIP / Obě značky nabízí službu made-to-measure! Není tedy problém domluvit se na své barvě či specifickém materiálu. No není to skvělé? Jen si představte, jak úžasně by vypadal třeba takový batůžek 'Primus' v bílé či psaníčko 'Meissa' ve světle modré kůži!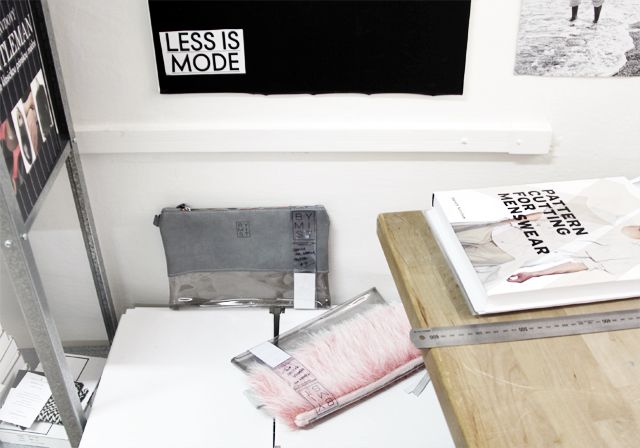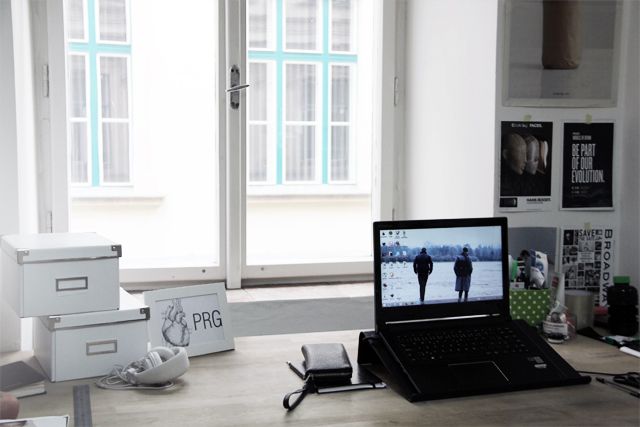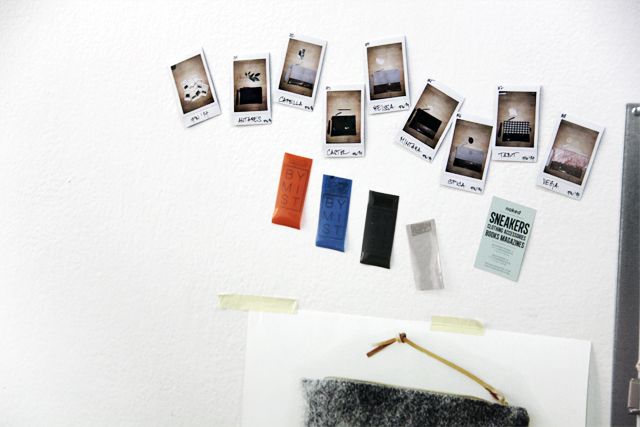 _
Other places worth stopping by:
[rps category_ids="252"]