invisible layers


Ph/ Antonin Milata
Wearing fringe jumper by Chatty, peplum skirt by Zara, washed out jeans by Mango, ankle boots by Zara and cross-body bag by Steve Madden. _

Super breezy New York and trying to soak it all in before I leave but not trying to get cold in between comes with tons of invisible layers. Preferably in cashmere. So what you don't see under this total black skirt over pants combo all over again, is cashmere tights, two cashmere sweaters and obviously the cashmere scarf. Great thing is that this oversized Chatty jumper hides it all so well one wouldn't even notice, right?

Supr studený New York a to že se snažím co nejvíc pobíhat, abych to tu všechno nasála, se neobejde bez spousty neviditelných vrstev po oblečením. Ideálně z kašmíru. Takže to co pod touhle už-zase-total-černou klasikou se sukní přes kalhoty nevidíte jsou kašmírové punčochy, dva kašmírové svetry a pochopitelně obří kašmírová šála. Skvělé je, že pod touhle Chatty mikinou by nikdo neuhádl, že na sobě nějaké vrstvy mám!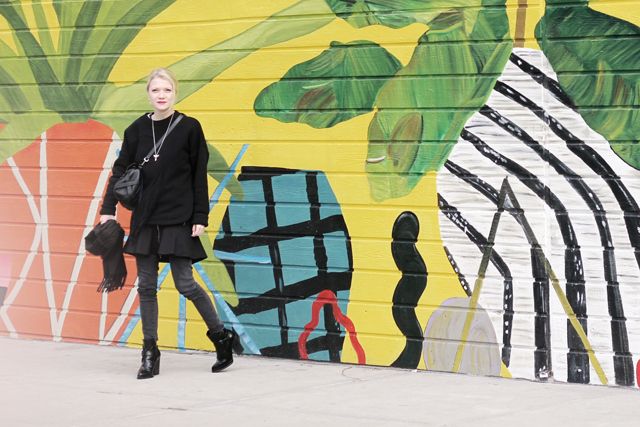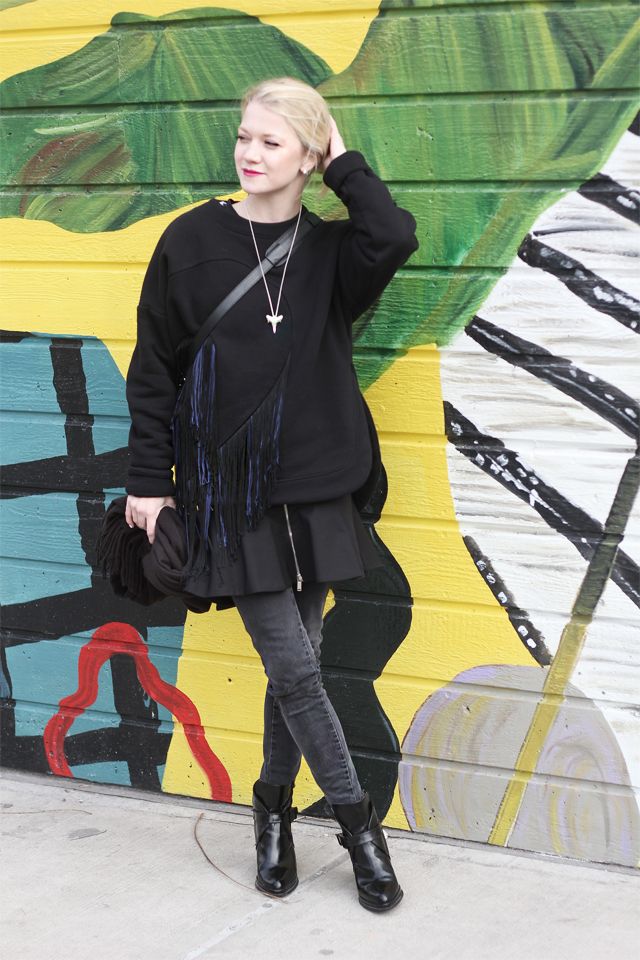 P.S. I was really writing this just so my mum knows I'm staying warm and safe.

P.S. Celý článek je v podstatě věnován mamce, aby věděla, že opravdu zůstávám v teple a ledviny v bezpečí.