obstacles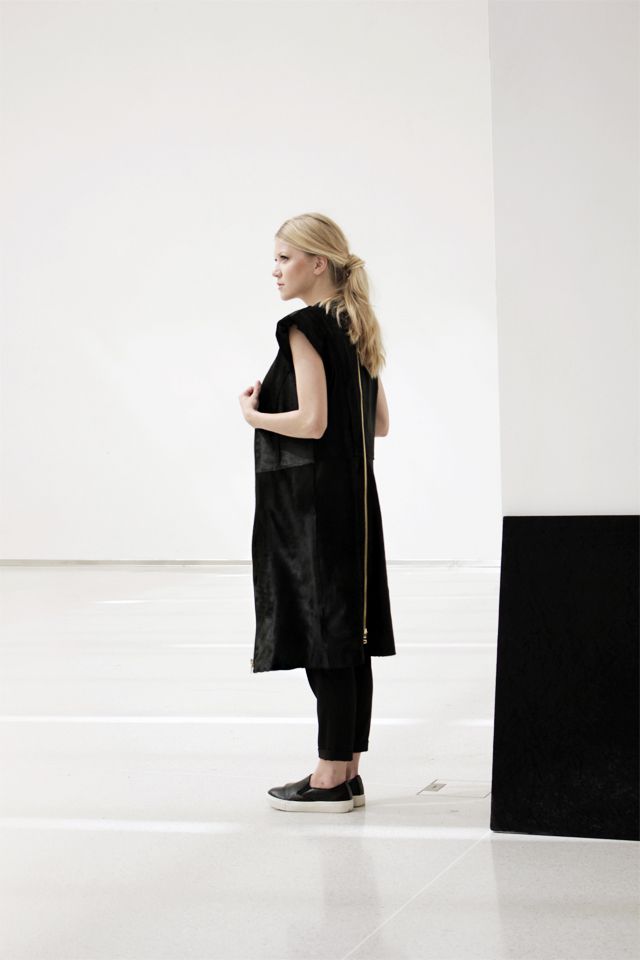 Ph/ Zuzana Drachovska
Wearing pants by Guess, leather vest by Ivana Kaňovská and slip-ons by Kurt Geiger. _

Photos from ages ago, when Canon did a workshop for us and when Sandra and Paulina had this cutest dress from Kateřina Geislerová on. I surprisingly opted for a black ponyhair vest from Ivana Kaňovská and the light space of Mánes together with the black canvas was a perfect backdrop.
Other than that I currently have the weirdest non-productive/productive moodswings that usually come to me in the beginning of spring. In between catching up on work from the past, the final rest of school work and photos to edit together with the total urge to set a line and start working on something new and totally different. #sunnyCalifornia makes the perfect but terrible obstacle to with it'ś laid-back ambience and pace that just makes you want to stare at the sea or the palms above you over and over again.


Fotky z dávna dávna, ze dne, kdy pro nás Canon uspořádal workshop focení a Sandra i Paulina si na sebe vzaly ty nejroztomilejší šaty od Kateřiny Geislerové. Já si překvapivě vybrala černou vestu a bundičku od Ivany Kaňovské, a protože bílé prostory rekonstruovaného Mánesa společně s tím velkým černým plátnem vytvořily skvělé pozadí, vznikly tyhle fotky.
Dostávají se sem zrovna v tuto chvíli, protože to přesně vystihuje mojí momentální produktivně neproduktivní náladu, kdy se hodně zlehka a pomalu probírám resty, starými fotkami a nedodělanou prací, včetně té školní, a přitom mám šílenou chuť načít hodně rychle zase něco nového. Šílenou, ale zároveň perfektní překážkou je v tomhle případě #sunnyCalifornia, se svým uvolněným tempem a palmami a mořem, na které by člověk nejradši pořád dokola jen zíral.