local / it's a WIN WIN
Ph/ Jakub Dohnalek
_
Are you one of those people who never ever find anything good enough in the second-hand? (I am not talking to you, Vé.) Are you one of those who eventually find something, but it's outdated cut or/and three sizes bigger you and never ever adjust it in the end? Are you one of those who simply like to be pampered with a nice scent, some cute packaging and care, even when thrift shopping? I have hope for all of you us. And it's a WIN WIN!
Duo of two gorgeous young girls - Anna and Barbora - who do have a lucky hand picking (proof!) and know secrets to the best second-hands outside of Prague, know how to sew, are no newbies to trends in fashion and most definitely know how a modern approach to slow and sustainable fashion looks like. WIN WIN love is a new brand based in Prague, operating online, and it's concept completely stole my heart. Very well curated selection of updated basics, affordable, ethical, re-made with love and care. Think American Apparel without the hefty price tag and local. Sounds to good to be true?
Go see for yourself! At WIN WIN's second Fashion pop-up event, this Thursday, in one of my favourite Prague's spots - Bistro no. 19. I'll be sending my scouts over for those Acne jeans and 'Fuck it' shirt for sure!
Jste ten typ člověka, co v second-handu nikdy nikdy nenajde nic pořádného? (Véčko, na tebe nemluvím!) Ten typ, co když už konečně něco fajn najde, je to o tři čísla větší a nikdy nikdy si to ve finále nenechá upravit? Nebo jste prostě taky radši rozmazleni hezkým a voňavým balením, i kdyby mělo jít o druhou ruku? Mám pro vás nás všechny řešení. A je to WIN WIN!
Je to duo krásných holek - Anny a Barbory - které mají při výběru rozhodně šťastnější ruku (důkaz!) a znají ty nejlepší second-handy v Praze i mimo ní, umí skvěle šít, vyznají se v aktuálních trendech a ví jak moderně přistupovat k udržitelné módě. WIN WIN je nová značka z Prahy, působící hlavně online, a já si její koncept hned od začátku totálně zamilovala. Skvělá selekce modernizovaných základů šatníku, cenově dostupných, etických a předělaných s velkou láskou a péčí, která je na všem vidět. Představte si American Apparel, ale bez té přemrštěné cenovky a hlavně lokálně dostupný. Zní to jako blbost?
Přesvědčte se sami - WIN WIN pořádá jejich druhý Fashion pop-up, už tento čtvrtek a v jednom z nejútulnějších pražských míst - Bistru no. 19. Já tam rozhodně za sebe někoho vyšlu, minimálně pro ty Acne džíny a 'Fuck it' košili!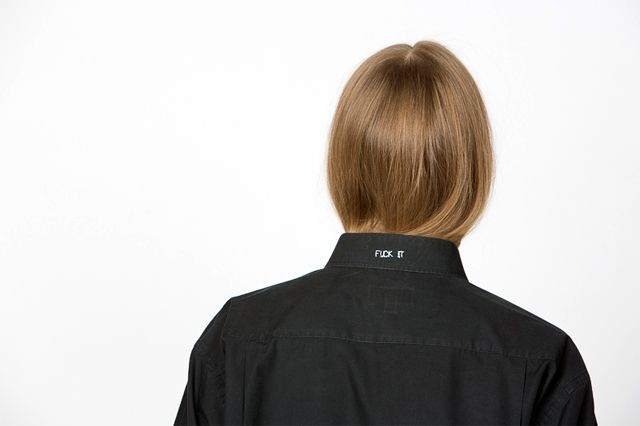 _
Other local loves:
[rps category_ids="254"]