denim on denim
shorts H&M (jeans cut-off) | shirt from Madeira | shoes Converse | enamel bracelet Hermés | sunglasses RayBan clubmaster
my first shot at trying on the overall denim look. i wanted to make the denim stand out on it's own and i am satisfied with the simplicity. (almost) no jewellery and accessories, that's unusual for me but i think this works. what do you think, did i succeed?
můj první pokus kompletně denimového outfitu. chtěla jsem samotný materiál vyzdvihnout a jsem spokojená s jednoduchostí tohoto looku. (skoro) žádné doplňky, to je u mě neobvyklé, ale myslím, že takhle to funguje. co myslíte, povedlo se?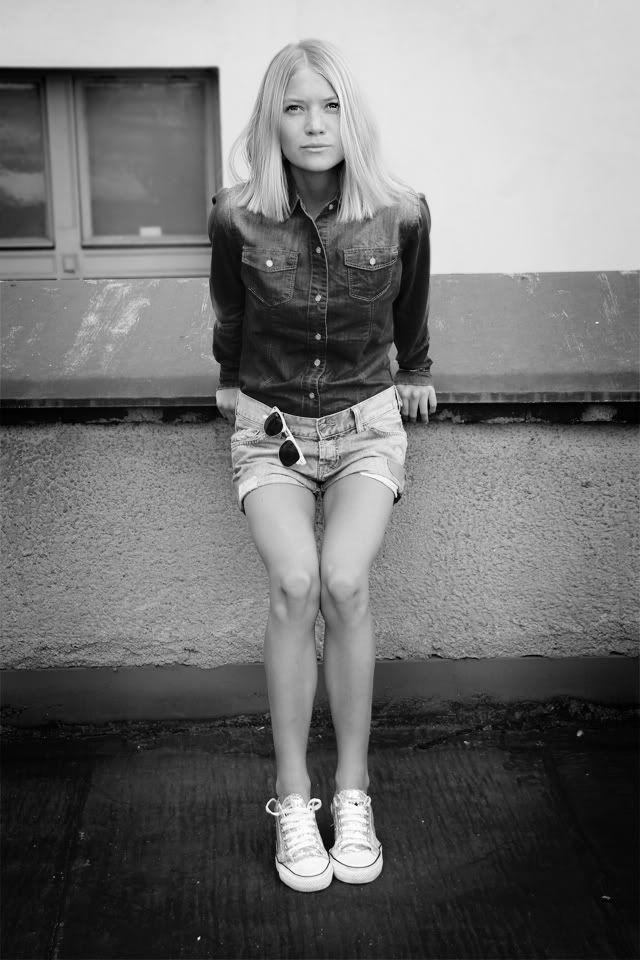 post about Madeira coming next!

příště článek o Madeiře!