invisible heel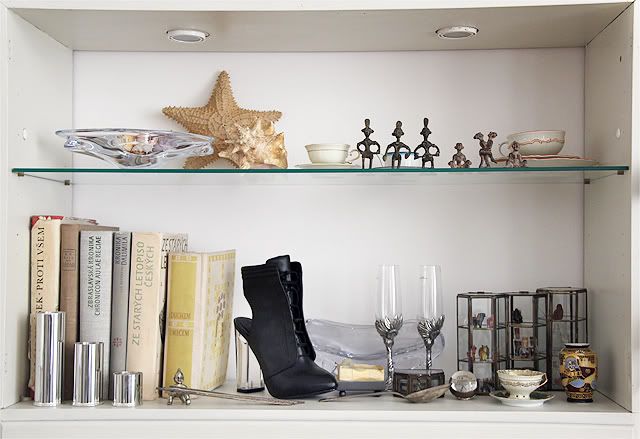 showing off my new ASOS purchase Coveteur style. the COVETEUR is a website that takes you inside the closets of international fashionistas and trendsetters but in a very unique way, showing only one item at a time together with a part or background from their home interior. all the photos are a great source of inspiration and the whole site stands by the motto "It's more interesting to have just a picture of a small detail - then you can dream all the rest around it. Because when you see the whole thing, what is there to imagine?" (Dries Van Noten).

ukázka mého nejnovější kupu na ASOSu v "Coveteurském stylu". COVETEUR je stránka, která vás zatáhne do skříní slavných fashionistů, ale tak trochu jinak - ukážou vám každý kousek samostatně společně s částí či pozadím interiéru jejich domova. všechny fotky jsou neuvěřitelným zdrojem inspirace a celý nápad je postavený na mottu "Je mnohem zajímavější vidět na fotce jen malý detail - zbytek si pak můžete vykreslit ve své fantazii. Protože když je vidět celá věc najednou, jak pak můžete snít?" (Dries Van Noten).


the transparent heel and open back makes these shoes the most edgy ones in my closet. they're higher than expected and i'm not sure how to wear them yet... any suggestions?

průhledný podpatek a otevřená zadní část z nich dělá nejodvážnější boty v mém šatníku. jsou vyšší než jsem čekala a ještě si nejsem jistá, jak je zkombinuji... nějaké návrhy?