Daydreaming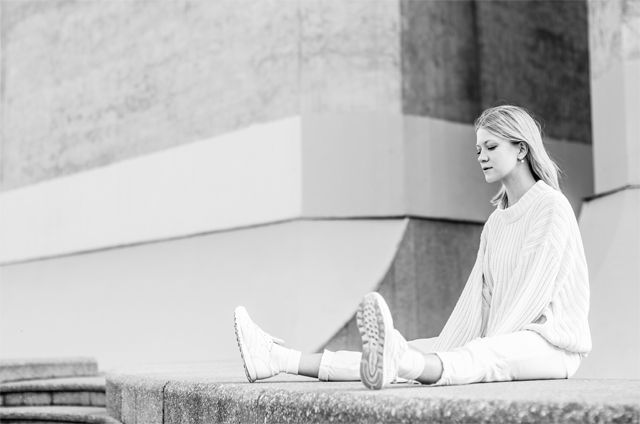 Ph/ Nikol Herecova
_
EN: What's the best relax to you? Do you read a good book? Do you cook something? Do you watch a good movie? I like to be unproductive physically and when I need to rest and I go on a fantasy road trip in my head. I daydream. A lot. About what could be, what could've been, what could work, what should work… and it gives me fabulous amount of calmness.
Few weeks ago, Nikol caught that daydreamer in me and here's the outcome - a little shoot we did when the sun was almost down and Prague only started to feel like summer. Hope you like it!
CZ: Jak se vám nejlépe relaxuje? Přečtete si dobrou knížku? Uvaříte si něco? Nebo si pustíte dobrý film? Já utíkám od fyzické produktivity a zcela si vystačím s výlety za inspirací, do budoucna i do minulosti v mé hlavě. Jsem snílek. A dost často. Představuji si co by mohlo být, co by mohlo fungovat, co už fungovalo a co už bylo… a neuvěřitelně se tím uklidním.
Před pár týdny toho snílka ve mně Nikol skvěle zachytila a výsledek jsou tyhle fotky, které jsme vyfotily během chvilky, když už zrovna zapadalo sluníčko a Praha teprve ožívala létem. Snad se vám také líbí!