snap! snap!


another set from the photoshoot with Barb we did in September.
this time me in a role of blogger enjoying the attention of street style photographers. think ADR and you'll know what we were heading for.
do you like the final result? i just love the combination of this dress that i really treasure (and usually only wear it to prom / gala events) together with the vintage denim vest and my Zara shoes that gave it the feel of a casual day look.
hope you like the photos as much as i do!


další část našeho focení s Barb, které proběhlo v září.
tentokrát jsem si užívala "pozornost street style fotografů". představte si ADR a víte, co tím myslím.
líbí se vám výsledek? já osobně miluji tuhle kombinaci. šaty si střežím (a obvykle nosím jen na plesy a podobné události) a spojením s denim vestičkou a mýma botama ze Zary vznikl vhodný denní outfit.
doufám, že se vám fotky líbí tak, jako mně!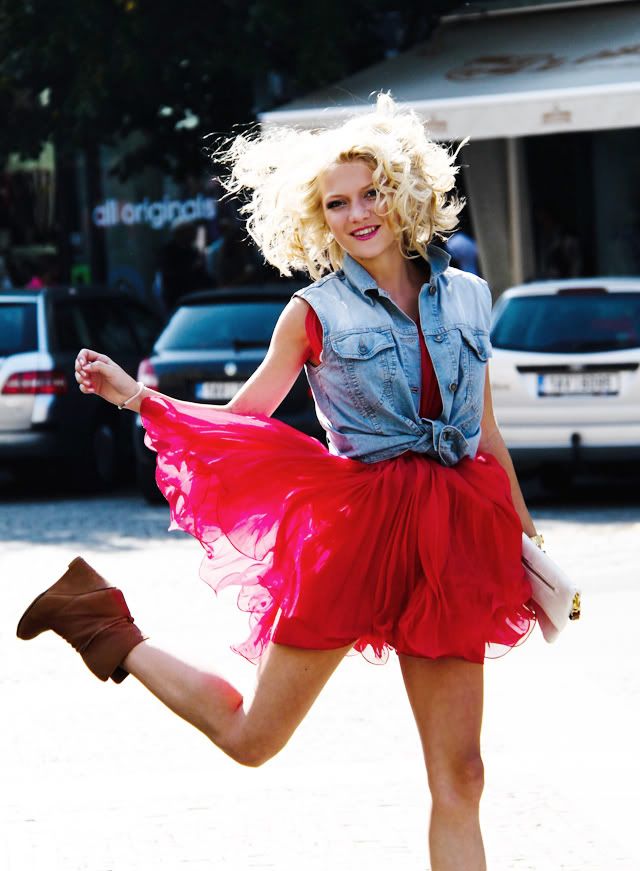 photography: Bárb, weirdstyle.org


styling: me, inadequatecliche.net

dress Dolce & Gabbana beachwear | vintage denim vest | shoes Zara | sunglasses Ray Ban
make-up artist: Lou, daft-ninny.net