afternoon shopping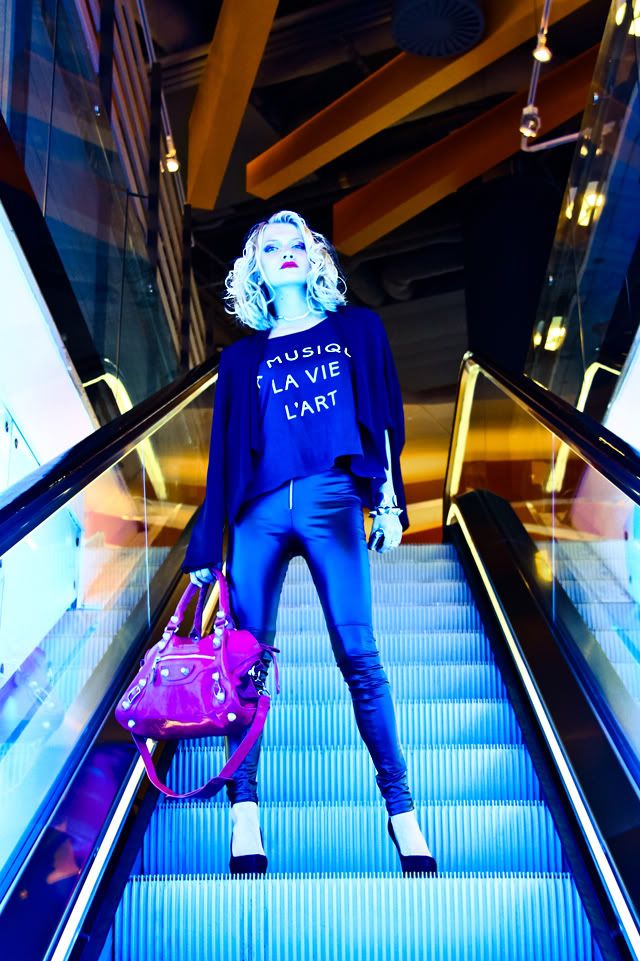 we're almost at the end. almost. this is the third part of my photoshoot with my dear Barb.
trust me, it's not easy to pose on an escalator in the middle of a shopping mall full of people while wearing neon orange lipstick and dark eyes. we had to wait for the right moment and i was doing a new pose every second so that Barb could take as many pictures during one way up. worth it though. look at the colours. no Photoshop needed, all the magic goes to the changing lights on the escalator.

afterwards we went to the underground parking. turned out to be the best location for a styling like this.


a jsme skoro u konce. jen skoro. tohle je třetí část focení s mojí Bárb.
věřte, že není jednoduché pózovat na krátkém eskalátoru v prostředí obchodního centra za běžného provozu a plného lidí, když na době navíc máte něco, co vypadá jako latex, zářivě oranžovou rtěnku a tmavé oči. musely jsme vždy počkat, až z eskalátorů všichni zmizí a nafotit toho za jednu cestu nahoru co nejvíc. to vyžadovalo jinou pózu každou sekundu. ale stálo to za to. koukejte na ty barvy. Photoshopu netřeba, za kouzla mohou světla podél eskalátoru.

nakonec jsme sjely až dolů na parkoviště. ukázalo se, že to je jedna z nejlepších lokací pro podobný styling.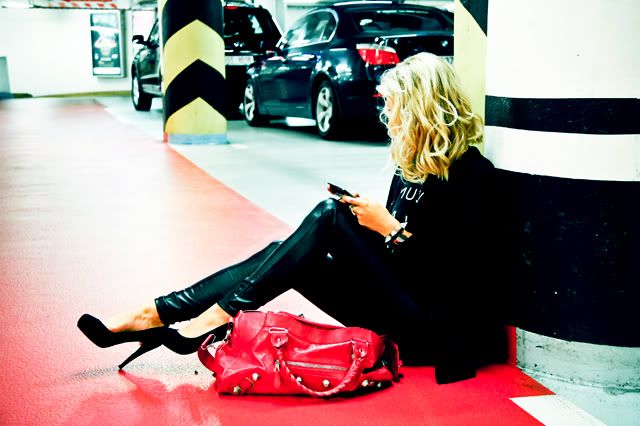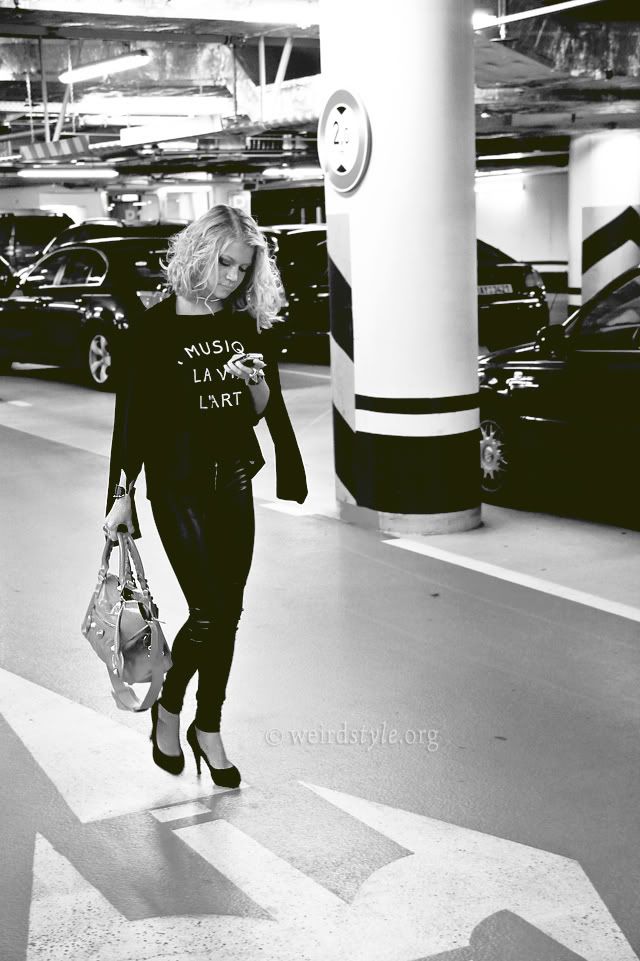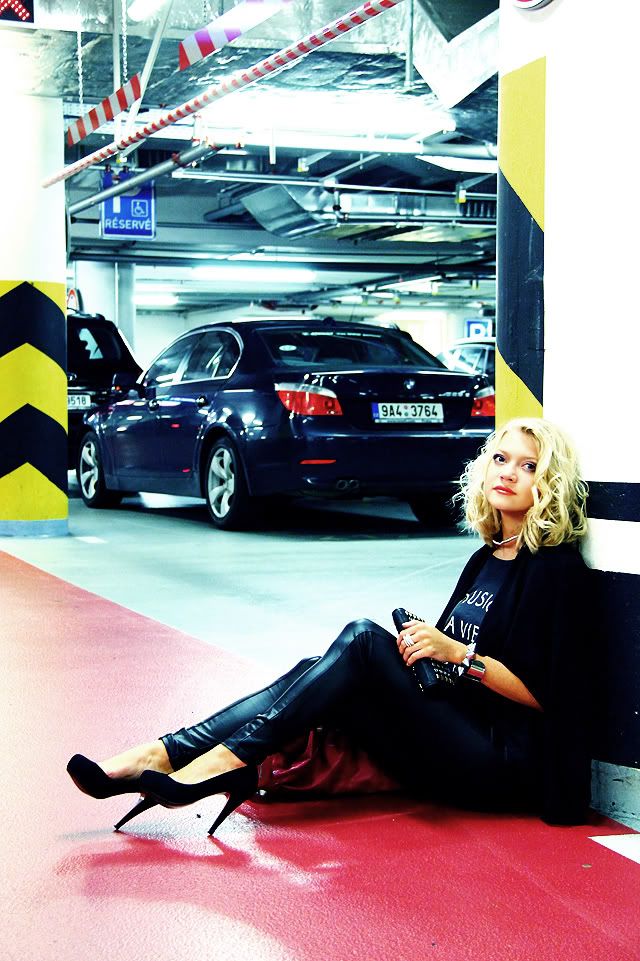 photography: Bárb, weirdstyle.org


styling: me, inadequatecliche.net


make-up artist: Lou, getthelouk.com