minty fresh


there's a mint and other pastel colours explosion on the internet and runways at the moment and i am not suprised. mint is fresh and it's making the significant statement: we're ready for spring!

in the meantime i'll be cuddled in my blanket, drinking mint tea and deciding whether i should go skiing this weekend. it's actually warm and sunny in the mountains, can you believe it?


na internetu a přehlídkových molech je exploze pastelových barev a to zejména zelinkavé a já se vůbec nedivím. mátová = svěží a navíc s sebou nese jasnou zprávu: jsme připravení na jaro!
zatím si ale zabalená v dece budu dál pít svůj mátový čaj s medem a dál přemýšlet, jestli bych měla vyrazit na hory. je tam totiž tepleji a hezčeji než tady.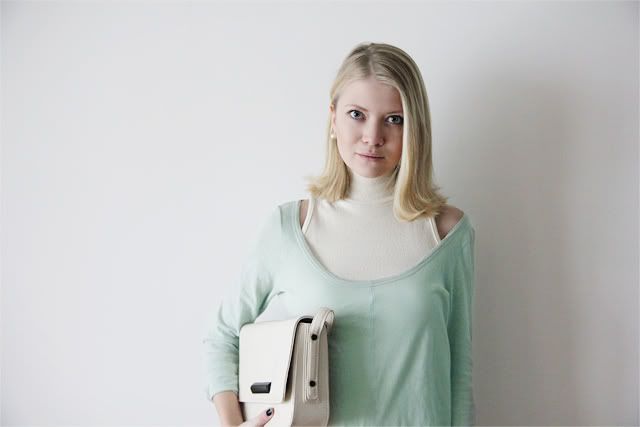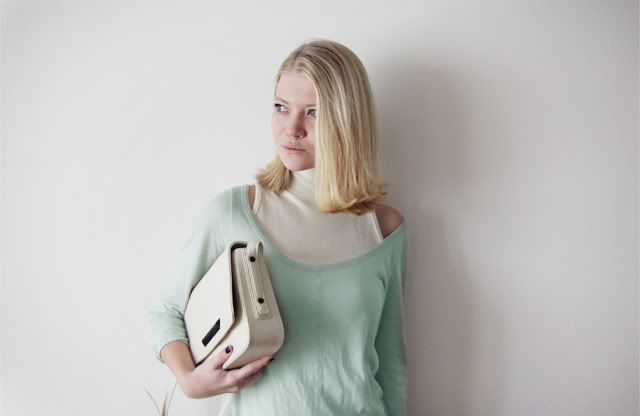 i don't have enough pastel supplies for my closet yet but there are lots on my wishlist, trust me. this combination came up from the back of my closet. the turtleneck is the piece your mother gave you few years ago and you've never worn it because, come on, it's a turtleneck! but together with the old H&M t-shirt it somehow works and makes interesting cuts to the top. and it's a warm turtleneck!

zatím nemám dostatečné pastelové zásoby, ale věřte mi, že na wishlistu se mi jich kupí už hodně. tahle kombinace vznikla ze zásob zandaných daleko ve skříni. rolák je od mamky, dala mi ho už dávno, a já ho nikdy nenosila protože, no, je to rolák. ale dohromady se zelinkavým starým trikem z H&M to funguje a vytváří se tak zajímavé průstřihy na ramenou. a navíc: je to teplý rolák!