believer
remember how you were helping me choose between all those heels from Sarenza? most of you voted for the highest ones on the list. instead i've chosen these white ones that came second. and i'm super happy. white heels were exactly what i needed! and seriously... they are probably the most comfortable heels i own. ever.
speaking of... if you'd like to have your own special pair of heels for the summer there's no better time to order. Sarenza is offering 30% off on EVERYTHING (except the autumn collection) including shoes and bags for everyone. and trust me, there's a bunch! all you need to do is sign up for their newsletter here before this Sunday (the 3rd) and you will get promotional code giving 30% off from 7 to 10 June. i'm guessing i'll be ordering the high heels with snake detail most of you suggested.


pamatujete si, jak jste mi pomáhali (spíše tedy pomáhaly) vybírat mezi všemi těmi krásnými botami ze Sarenzy? většina z vás hlasovala pro ty nejvyšší, nicméně já si jako první objednala tyto bílé, které se vám líbily hned jako druhé v pořadí. a nemůžu být nadšenější. světlé boty na podpatku byly přesně to, co jsem potřebovala! a opravdu... to jsou snad ty nejpohodlnější boty, co jsem kdy měla.
a když už jsme u toho... pokud byste také chtěly nějaký skvělý pár botiček na léto, je ten ideální čas si nějaké objednat! Sarenza nabízí 30% slevu na VŠECHNO (kromě nové podzimní kolekce), včatně bot i kabelek, pro každého. a věřte mi, výběr je veliký! stačí, když se do neděle (3. 6.) zapíšete k odběru novinek tady a obratem vám na email příjde kupón na slevu 30%, který můžete využít kdykoliv od 7. do 10. června příští týden. mám pocit, že neodolám, a objednám si i ty vysoké s hadím detailem, které se vám zalíbily nejvíce.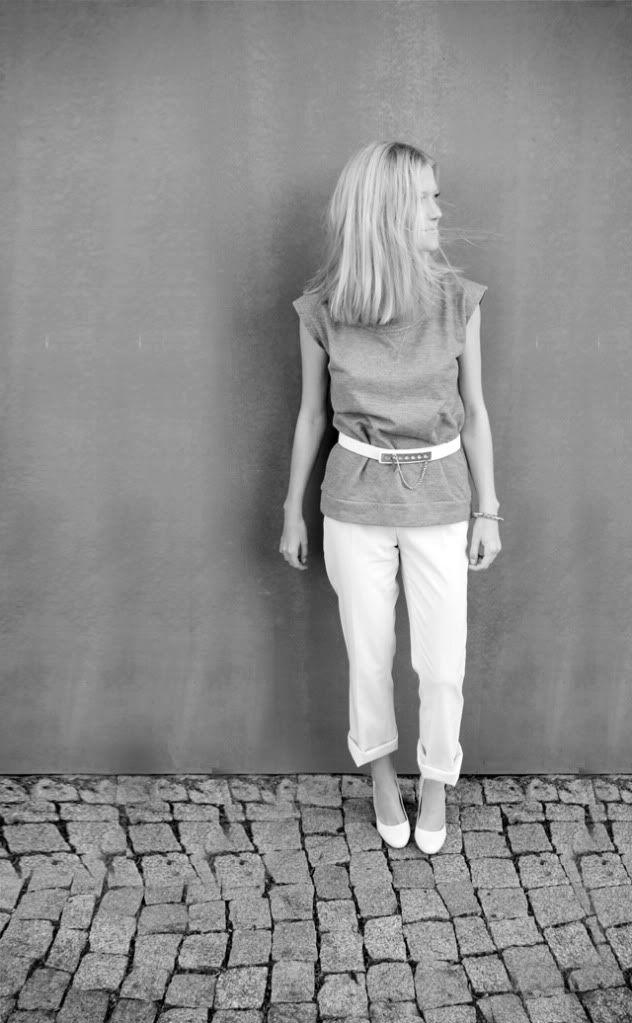 top ASOS | pants vintage | belt ASOS | shoes Eden (via Sarenza) | spike bracelet ASOS
photos by S.