whiten out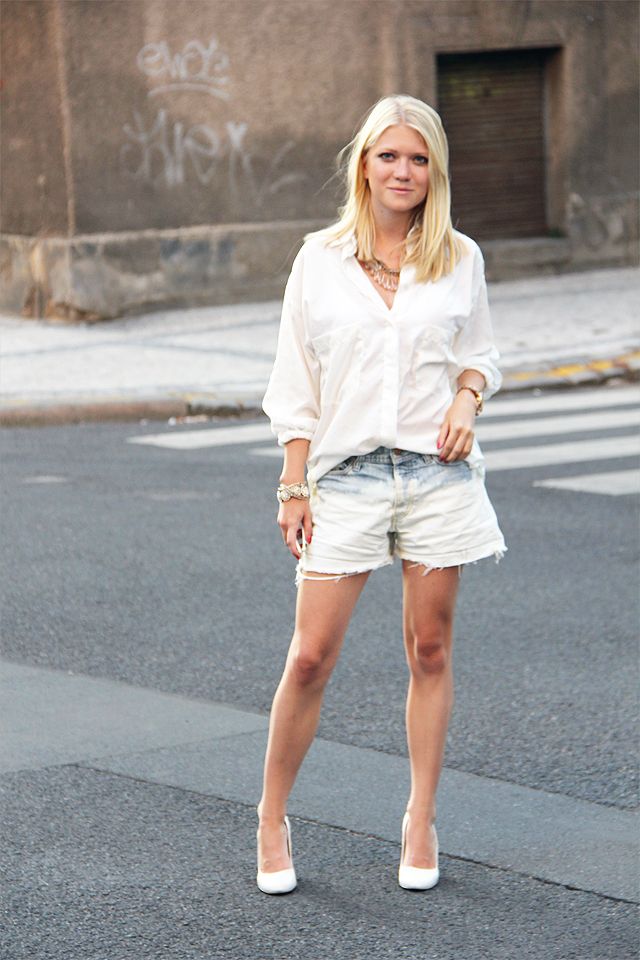 remember my little DIY project? i have worn these shorts many times however they still haven't been featured on the blog to my suprise. to be honest that they are not as versatile as i thought an ombre garment would be. with white they work, with bold colours not as much. unless you want to create a festival hippie look. with white it's more of a trashy but still a little classy. right?
one thing i should warn you about is that it takes at least a month until you get the ever-present smell of bleach off your pants. not very entincing smell i can tell you. doesn't go with my Burberry Brit at all.


pamatujete si můj malý DIY projekt? od té doby jsem šortky měla na sobě už hodněkrát ale k mému překvapení se na blogu doteď pořádně neobjevily. abych pravdu řekla, překvapivě se nekombinují tak snadno. fungují s bílou, s výraznými barvami už tolik ne. pokud nechcete docílit hippie festival looku. s bílou je to tvrdší, ale stále i trochu elegantní? ne?
měla bych vás ale varovat, pokud se do něčeho takuvého také pustíte. trvá to nejméně měsíc, než se z kalhot dostane stále-přítomný smrad Sava. ne moc vábivá vůně, to vám tedy můžu říct. k Burberry Brit nejde ani trochu.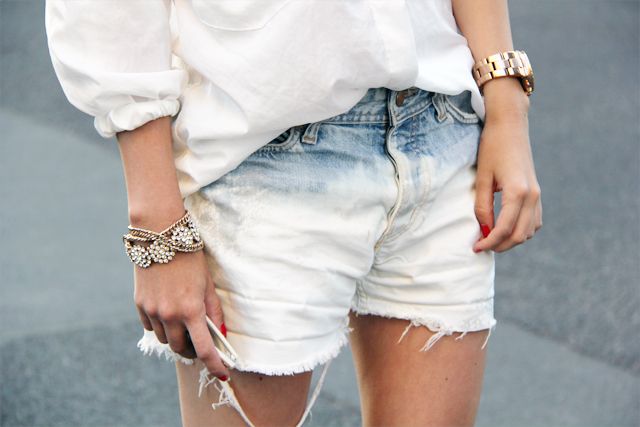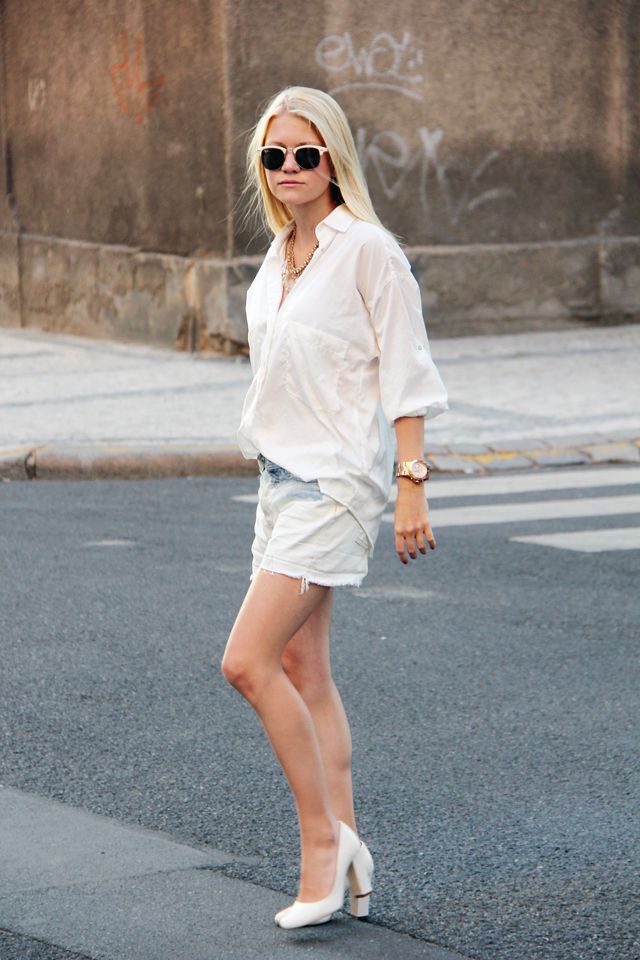 DIY/H&M shorts | Zara shirt | Eden white pumps (via Sarenza) | Michael Kors chronograph watch | Forever 21 necklace | Forever 21 bracelet
photos by Bárb