as simple as it can get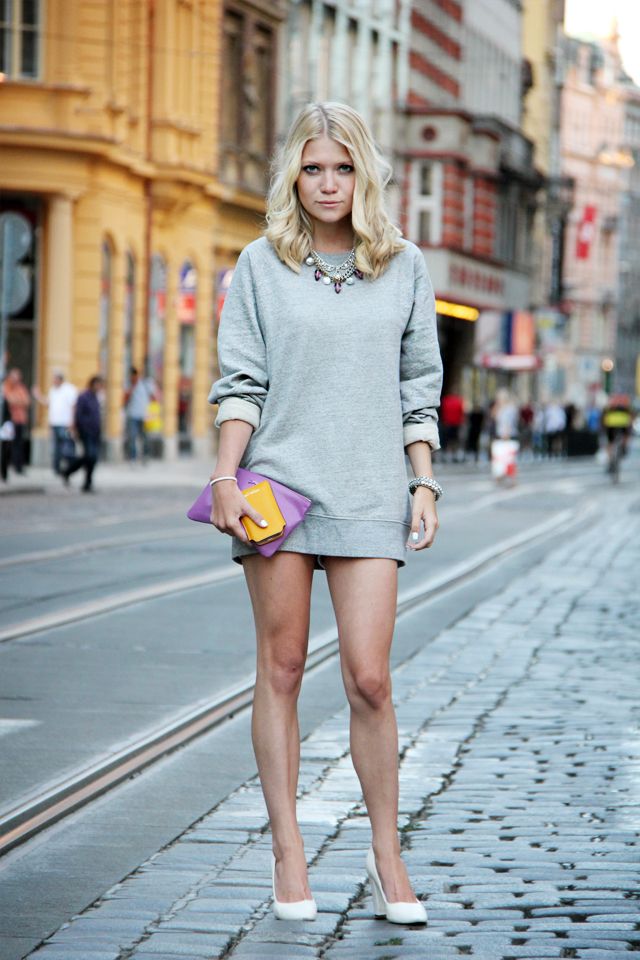 outfit slightly inspired by Christina Centenera and her oversized sweatshirt. chic minimalism that i absolutely love and admire. this sweat i bought in the men's section gives all the attention away from itself to the tiny details (white nails to match white pumps) and accessories. great canvas to show off my new (gorgeous gorgeous!) Bimba y Lola bag. a brand that i've been craving ever since i saw it in Barcelona (thanks for the tip Adela!) and regretably i never bought anything. well now i have. and i keep telling myself i'm completely normal while cuddling this tiny pouch and smelling it's leather all time. tiny joys of life, right?


outfit mírně inspirovaný Christinou Centenerou a jejím velkým svetrem. chic minimalismus, který se mi tak líbí a obdivuju ho. mikina, kterou jsem koupila v pánském oddělení, odhání veškerou pozornost k malým detailům (bílé nehty k bílým lodičkám) a doplňkům. funguje jako plátno, kde můžu předvést svoje nové (úžasné úžasné!) Bimba y Lola psaníčko. toužím po čemkoliv od téhle značky od té doby, co jsem ji viděla v Barceloně (za tip děkuji Adéle!) ale k svému smutku a nepochopení jsem si tam nakonec nic nekoupila. tak tedy teď už ano. a opakuji si, že jsem v podstatě normální, i když se s psaníčkem pořád mazlím a čichám k jeho kůži. malé radůstky života, ne?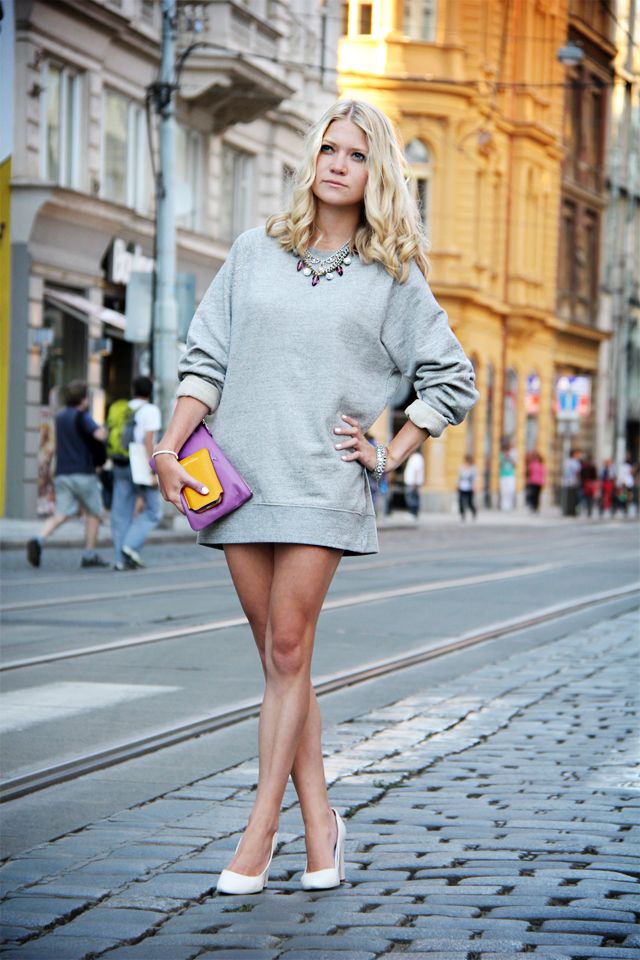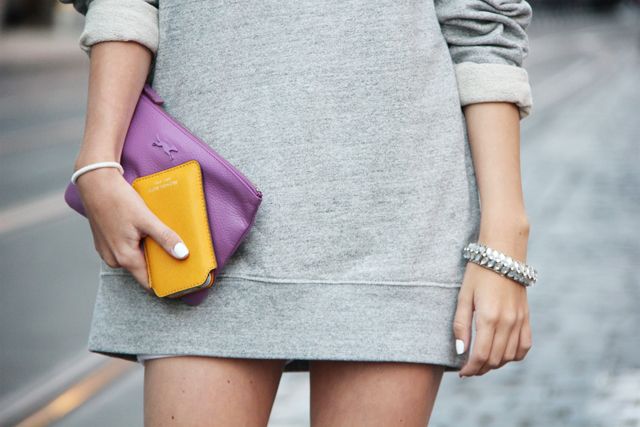 H&M sweatshirt | Bimba & Lola pouch | Eden white pumps (via Sarenza) | Michael Kors iPhone case (via Sarenza) | DIY purple necklace | vintage strass necklace
photos by Bárb